COVID-19's impact on work, workers, and the workplace of the future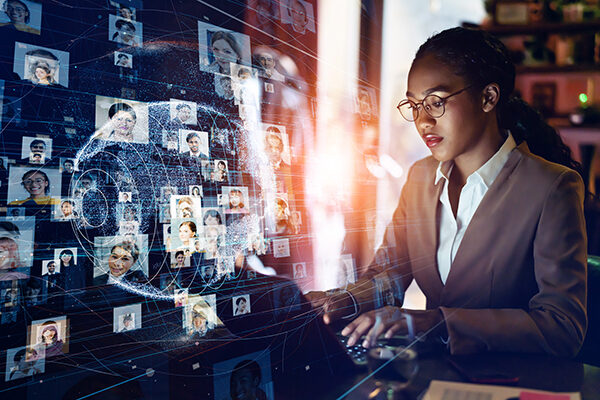 What will the world of work look like, post COVID-19? A paper co-authored by Dyson School faculty member Kevin Kniffin along with 28 other researchers and scholars from around the world — "COVID-19 and the Workplace: Implications, Issues, and Insights for Future Research and Action" (American Psychologist) — includes a preview of how COVID-19 may change work practices in the long term and offers projections about the workplace of the future.
Kniffin and his co-authors took a broad view of the pandemic's many impacts on the workplace, encapsulating existing research, predicting a few likely outcomes, and pointing to new questions worthy of study. "By organizing our experiences as researchers in a wide array of topical areas," they wrote, "we present a review of relevant literatures along with an evidence-based preview of changes that we expect in the wake of COVID-19 for both research and practice."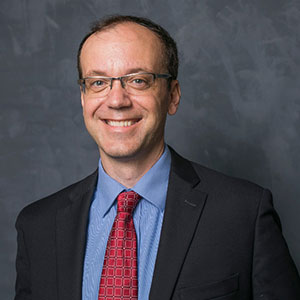 "'Sensemaking' was the first value generated by this extraordinary collaboration, which we undertook because of the extraordinary impacts associated with the emergence of COVID-19," says Kniffin. "With so many dimensions of work and life changing rapidly in relation to COVID-19, a clear and succinct assessment was our first task—and a foundation for charting roadmaps for future research and action."
A new normal: Working from home
When the pandemic hit the U.S. hard in March, millions of workers began working from home – an unprecedented and ongoing phenomenon "facilitated by the rise of connectivity and communication technologies," Kniffin and his co-authors note in the paper.
The authors project that working from home will not only continue for many workers, but that "COVID-19 will accelerate trends towards working from home past the immediate impacts of the pandemic." This will be driven, in part, as organizations recognize the health risks of open-plan offices. "As we now live and work in globally interdependent communities, infectious disease threats such as COVID-19 need to be recognized as part of the workscape," write Kniffin et al. "To continue to reap the benefits from global cooperation, we must find smarter and safer ways of working together." Organizations will also appreciate the cost-savings of replacing full-time employees with contractors who can stay connected digitally, note the authors.
In light of this anticipated shift, one goal of the paper is to guide future research to "examine whether and how the COVID-19 quarantines that required millions to work from home affected work productivity, creativity, and innovation."
Best practices for high-functioning virtual teams
Virtual teams were already growing in number and importance pre-COVID-19, as noted in the paper. Now, many workers participate in a variety of remote teams, via synchronous and asynchronous digital communication. Since virtual teams are here to stay for many workers even post-pandemic, it's important to recognize the challenges and adopt best practices. For example, the authors point out that "traditional teamwork problems such as conflict and coordination can escalate quickly in virtual teams" and offer recommendations based on prior research, including:
Build structural scaffolds to mitigate conflicts, align teams, and ensure safe and thorough information processing.
Formalize team processes, clarify team goals, and build-in structural solutions to foster psychologically safe discussions.
Provide opportunities for non-task interactions among employees to allow emotional connections and bonding to continue among team members.
Greater appreciation for woman leaders?
"A feminine style of leadership might become recognized as optimal for dealing with crises in the future," write Kniffin et al. They point to high-profile woman leaders who have grappled with COVID-19 effectively, including Angela Merkel, chancellor of Germany, and Tsai Ing-wen, president of Taiwan. And they list several feminine values and traits that can be effective in crisis management (pointing to the relevant research regarding each trait), including:
a communal orientation in moral decision-making,
higher sensitivity to risk, particularly about health issues,
higher conscientiousness, and
more attentive communication styles.
Creating roadmaps for new patterns of work
In addition to the sudden shift in working from home, "COVID-19 and the Workplace" touches on many other aspects of the pandemic's impact on workers and organizations. They point to the economic, social, and psychological challenges and risks for workers deemed "essential" as well as for furloughed and laid-off workers. They touch on fundamental changes brought about in some industries, and new opportunities in others. Regarding impacts on workers, they discuss increases in economic inequality, social distancing and loneliness, stress and burnout, and addiction. The authors also refer to factors that moderate the impacts of workplace changes brought about by the pandemic, including age, race and ethnicity, gender, family status, personality, and cultural differences.
By drawing on existing research to help make sense of the crisis and highlighting topics ripe for new research, the authors hope to clear a path to guide studies focused on building positive, productive interactions that will aid in the ongoing transition to new patterns of work. "We hope that our effort will help researchers and practitioners take steps to manage and mitigate the negative effects of COVID-19 and start designing evidence-based roadmaps for moving forward."
"When we started this project," Kniffin added, "it wasn't clear how long COVID-19 would persist as a force of disruption and destruction. As the pandemic has persisted, though, it's increasingly clear that COVID-19 should be considered for its impact in relation to almost any work-related practice. On top of that, the many ways in which COVID-19 has variably and disparately impacted people and work around the world warrants close attention, concern, and action."