Cornell convenes summit of business school diversity, equity, and inclusion leaders
Michelle Duguid, associate dean for diversity, inclusion and belonging, convenes Diversity, Equity, and Inclusion Business School Leadership Summit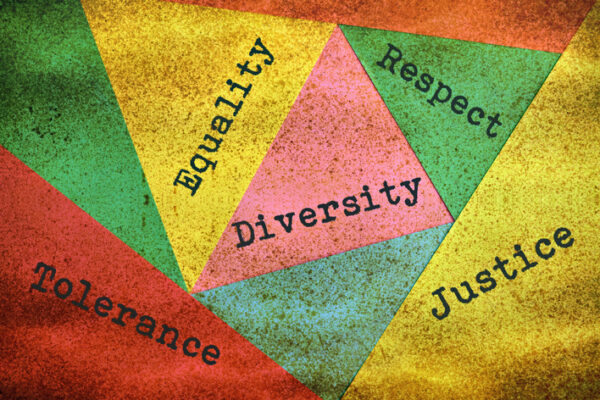 Michelle M. Duguid, associate dean of diversity, inclusion and belonging for the Cornell SC Johnson College of Business, convened and hosted the inaugural Diversity, Equity, and Inclusion Business School Leadership Summit on Sept. 25. The first of an ongoing series of formal, half-day meetings focused on diversity and inclusion programs and practices at peer business schools, the virtual event brought together diversity, equity and inclusion leaders from 16 schools. The second half-day meeting will take place on Oct. 23.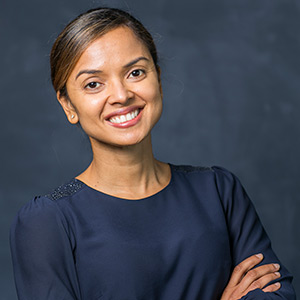 "We were already reaching out to each other informally to get ideas about how to overcome challenges," says Duguid, who is also associate professor of management and organizations in the Samuel Curtis Johnson Graduate School of Management. "I thought it would be good to convene people to talk about best practices at other schools. Are there things that we could build on? Could we speak together to see how we could move these initiatives and important issues forward? Why don't we form a network for social, emotional, and professional support?"
When Duguid approached Kevin F. Hallock, dean of the Cornell SC Johnson College, about forming a network and convening a summit, he liked the idea and was supportive. And when she spoke to three colleagues who had recently taken on similar roles, they were enthusiastic. "It just made sense that we all formalize these conversations that we were having in the background," she says. Those colleagues—Denise Lewin Loyd from the University of Illinois at Urbana-Champaign's Gies College of Business, Ray Reagans from MIT's Sloan School of Management, and Alexis Smith Washington from Oklahoma State University's Spears School of Business—became Duguid's co-hosts for the summit. And together, over several meetings, they hammered out an agenda for the summit.
A higher profile role: Tenure-track professors as diversity and inclusion leaders
The cohort of diversity and inclusion leaders Duguid convened are also professors. "We wanted the conference to be small, at first, and we were very specific that we wanted tenure-track professors who were taking on these roles," she says. They weren't hard to find, because appointing tenure-track professors to leadership roles is "on the rise," says Duguid.
The SC Johnson College created the position of associate dean of diversity, inclusion and belonging, which Duguid assumed on July 1, 2020, in 2017. "Our Office of Diversity and Inclusion officers actually said, 'We would like to have a tenured faculty member who can attend faculty meetings and amplify what we're seeing and hearing," she says. Many colleges appointed professors to newly established diversity and inclusion leadership positions just this year, in response to the murder of George Floyd, Duguid says. Some of them were already connected via academic networks, including many who knew each other through conferences or through the PhD Project, a nonprofit that seeks to advance workplace diversity by increasing the diversity of business school faculty .
In addition to sharing best practices for addressing diversity, equity, and inclusion challenges and programming, says Duguid, "as professors, we also need to think about research. How do we motivate and spotlight research on these issues? This is one of the reasons we decided to choose this specific population."
Participants share and discuss diversity, equity, and inclusion initiatives
At the inaugural meeting, the group began by getting to know each other and learning about one another's roles and how they are structured. Next, each participant shared initiatives they are engaged in now or plan to implement to address issues of diversity, equity, and inclusion as these relate to faculty, staff, and students. Then the discussion took deeper dives into bold, creative ideas and initiatives. "Everyone had six minutes to either talk a little bit more about what they are doing, ask questions about other people's initiatives, or get feedback from others on their ideas," Duguid says.
Launching a pre-doc program is one idea that stood out. Pre-docs are paid positions students can apply for after completing their undergraduate degree that enable aspiring young scholars to gain the research experience they need to apply for a PhD. Funding pre-docs and partnering with HBCUs and colleges with a large Latinx population to recruit candidates could help feed the PhD pipeline and, ultimately, lead to greater diversity among faculty.
"It was great to dig a little bit deeper and hear about some really creative things others are doing," Duguid says. "I started off by telling people at the beginning: 'We are here to steal each other's ideas. This is a place where we want to share, because we're not only trying to elevate these issues at our own institutions; this is important across the nation. We want to promote belonging and combat racism at all schools."
Duguid and her co-hosts are collecting feedback from participants to set the agenda for the summit's next meeting on Oct. 23. She anticipates the group will grow in size and continue to meet and exchange ideas on a regular basis.