Navigating the 2020 election as a college community
A message from Dean Kevin F. Hallock to the campus community: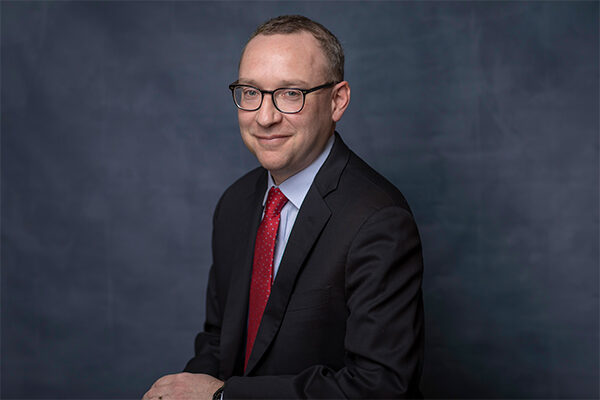 Dear Students, Staff, and Faculty of the Cornell SC Johnson College of Business:
I hope that you are safe and well.
The 2020 U.S. national election has the potential to become one of the most important elections that many of us will experience in our lifetimes. Across the disciplines, the Cornell community has created a wealth of discussions and guest lectures to help us navigate the many significant and consequential issues at stake, and I encourage you to take advantage of some of these offerings over the coming days.
On October 30, our college will host a webinar entitled "Decision 2020: What the Election Might Mean for Business," with faculty members Jawad Addoum, Theomary Karamanis, William Schmidt, and Simone Tang comprising the panel and our college's deputy dean Andrew Karolyi offering an introduction.
On November 2, Dyson's office of diversity and inclusion will host an event called "Real Talk with BIPOC Alumni: Election 2020," which will be open to the entire college community.
Following the election, the student services teams in each of our three schools will be reaching out to students with information about post-election conversation spaces.
Cornell's full Election 2020 calendar is being updated as new events come together, so check back often.
An important job of a university community is to create a diversity of knowledge and depth of context so that together we all can navigate complicated landscapes like this election. We fully embrace that role in the SC Johnson College. We also embrace values that are so vital in moments like these, including intellectual rigor and engagement; active support for one another's growth and wellbeing; integrity; the advancement of diversity, equity, inclusion, and belonging; and the importance of making a positive impact on the businesses and organizations that our students go on to lead.
This past weekend, my wife Tina and I participated in a faculty dine-around event organized by the Johnson Student Council. We had a wonderful meal by Zoom with a small group of students. During this event, we had an engaging and important conversation about how we all hope for a community where we can have open exchange of ideas and respect for civil discourse including, of course, on issues where we disagree.
No matter the election outcome, we all are part of the Cornell SC Johnson College of Business community. We will continue to work together to create a college climate that values and advocates for all of our students and that works hard to ensure their success. No matter what is happening in the world, you will always belong here, in this SC Johnson college community.  I ask that we all remember this as the coming days and weeks unfold; it is my hope that it will help ground us in our shared goals, our shared humanity, and our shared ability to effect positive change.
Please remember to take care of yourselves and each other.
Kevin
Kevin F. Hallock
Dean, Cornell SC Johnson College of Business
This message was sent to the SC Johnson College of Business campus community on Oct. 28, 2020.