Park Perspectives: Learning by doing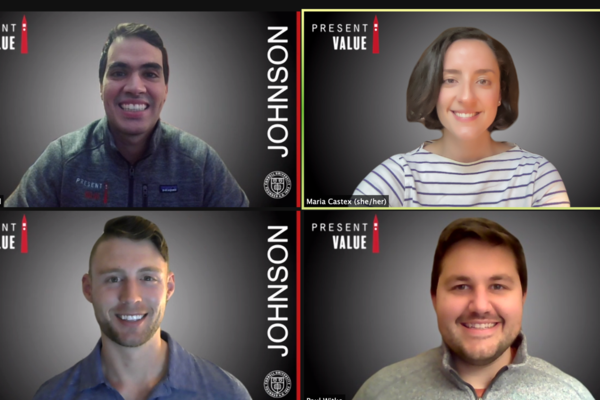 One of the greatest motivators for pursuing an MBA is self-development. For many of us, that means acquiring the technical and leadership skills required to succeed in a number of professional environments. Perhaps the biggest privilege is the opportunity to practice applying these new skills in an environment where it is safe to experiment and fail. For us, serving on the board of the Present Value podcast, together with our classmate Alex Vorwald, allowed us to do just that: to try things and learn from both successes and mistakes. This article is a way to share the most salient takeaways from our collective experience.
When dining at the "MBA Buffet," one can choose from an astonishing number of student groups and activities. Time, however, is the least available resource while in school (it's no wonder 'bandwidth' is every MBA's favorite buzzword).
Despite this shortage, most first-years can't wait to get involved, allocating time to contribute to a mix of professional, affinity, and social clubs. In our case, we chose the podcast because we were drawn to the unique combination of learning opportunities and the rewards of a creative outlet: it was part classroom, part incubator, and part passion project. The podcast is essentially a startup in its fourth year of existence; it was founded by two Johnson students in 2017 and has evolved and grown each successive year. With every transition, the new student leadership has put its own stamp on the processes and behaviors that make the organization successful; an endless iterative loop that has allowed us to develop and hone our understanding of what we're doing and how to do it as well as possible.
Be ready to adapt quickly
We accepted our leadership positions on PV's board early in the spring of 2020, and we couldn't have begun to anticipate the year to come. When the COVID-19 pandemic eliminated the bulk of in-person meetings, much of what we'd learned at the hands of our second-years was now irrelevant. While this presented challenges, it was also an opportunity: the pandemic forced us to be even more creative. Recent data has shown that, as a result of the lockdowns and disruption we have experienced over the past year, digital adoption has made several years' progress in a matter of only weeks. This has impacted industries from retail to medicine; and higher education was by no means spared. For us at PV, the result was staggering—an expanded team, faster production time, and the opportunity to interview guests located outside the Ithaca area.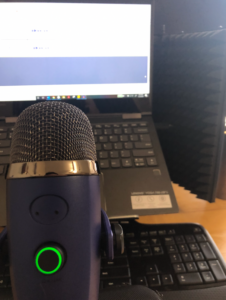 In the first days of the pandemic's shutdown, we knew we had to continue producing episodes—when it comes to content publishing, a consistent cadence is key. Within just a couple of weeks, we pivoted to a virtual production model, releasing our episode "Perspectives on COVID-19" on April 1. At that point, the average time from episode pitch to release was about eight weeks. This episode went from an idea to a published work in less than a week. An important part of our ability to adapt in this scenario was the process of shifting our perspective and leveraging the challenge presented by the lockdown into an opportunity. Without the constraint of space and distance, we could reach previously unattainable guests and produce more episodes in less time.
Develop and commit to a vision
As leaders of the podcast, we inherited a vision and model we wanted to both honor and make our own. We were committed to maintaining the same level of professionalism and rigor that our founders and predecessors nurtured before us. But we also wanted to fuel growth: by broadening the scope of our guests to increase diversity and cover new topics, increasing the number of first-year producers, and honing our marketing and analytics efforts. And, perhaps most importantly, we wanted the podcast to provide a space where students could enjoy building something that wasn't focused on their next job. For most of us, getting to hear our voices on a podcast that reaches thousands of listeners is unique to the Johnson experience— and pretty surreal at that!
Our collective vision accomplished a great deal—we maintained the podcast's hallmark studio-quality in a remote environment, doubled the frequency of episodes from monthly to biweekly releases, and codified key internal processes such as episode pitching, trainings, and weekly meetings. These choices were strategic and there were many great ideas we had to forgo—a live episode, more targeted marketing efforts, the list goes on! Our success came in sticking to our vision and being intentional about our choices.
Leading and learning
Success is a matter of prioritization and creative problem solving in the midst of real-time challenges. Working together effectively as a leadership team has meant that we had to hold each other accountable to the goals we had agreed upon. Even more importantly, perhaps, to push each other and ask questions before we made decisions that could affect the team or podcast long-term. At times, it has meant deciding to not do certain things in order to maintain our independence or integrity and being open to revisiting decisions we might not want to repeat in the future.
Never was this more apparent than when we interviewed the first-years who were interested in succeeding us in our leadership positions. Having worked with us on over half a dozen episodes during their manic fall semesters, they were seeking the opportunity, as we had, to make the podcast theirs and continue growing the project. To that end, we asked each candidate what they would change, and what initiatives they would prioritize in their roles. The ideas they came up with were impressive, and each inspired one of two reactions.
One was, "Why didn't we think of that?" This teaches us the lesson of modesty. We had one more year of experience creating the podcast than these students did, but that did very little to stymie the quality of their ideas. While we believed ourselves to have created an atmosphere which allowed contribution and collaboration from its newest members, had we been more active in eliciting suggestions early in the term, perhaps we could have done even more and done it better.
The alternate reaction to one of the first-years' ideas was "We did think of that and either ran out of time or had to prioritize other areas." This will be essential for us to remember when we re-enter the workplace later this year. It is likely that when we enter new organizations, as these first-years entered the podcast, our diagnostic thinking will kick in and we'll see opportunities to make improvements. It will be important to take stock of where these observations fall in the context of existing and prior initiatives.
Find ways to motivate others
MBA life can often feel like a juggling exercise. Especially during the first year, students are pulled in several directions at once, balancing recruiting with their academic and social obligations. This dynamic leaves clubs like Present Value stuck somewhere in the middle. Our familiar refrain is: "we are full-time MBA students and part-time podcasters". With no job offer or letter grade to hand out, we've found motivation to be one of the trickiest things to navigate. As leaders, we sought to motivate the team by offering a respite of sorts: a creative outlet and space to work together, learn some immensely valuable skills and above all, have fun. Believe it or not, the MBA experience is about more than simply advancing one's career! At its core, Present Value is a place where students can enjoy creating entertaining content alongside some amazing thought-leaders at Cornell and beyond. This is the environment we aimed to create.
Being able to count on an engaged and motivated team has been key to our success. Podcasting is very entrepreneurial and there is a lot to get done: we identify and source our guests, researching their work to write thoughtful questions; we manage the production and post-production process, from recording to editing and promotion; and we develop relationships across the College of Business and the greater Cornell community to maximize our impact.
Our time at the helm of Present Value is quickly winding to a close. As we reflected on the lessons listed above, we couldn't help but think of one last, key ingredient to our success as a leadership team: relationships. Over the past year, we have nurtured our relationship as a board; built a strong, cohesive production team; worked closely with stakeholders across the University; and developed strong connections with our guests. These relationships are all founded on mutual respect, a genuine commitment to our pursuit, and excitement to share content with growing audience. Without others to help us achieve our goals and amplify our work, no amount of speed or strategic vision would have allowed us to achieve the things we have been able to achieve.
About Present Value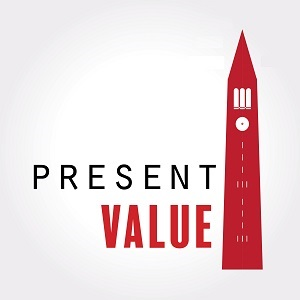 Present Value is an independent editorial project produced by students at Cornell's SC Johnson Graduate School of Management. Our mission is to share Cornell's intellectual capital with the world. Present Value can be streamed through the Present Value website or listened to through Apple Podcasts, Spotify, or wherever you get your podcasts.
Authors:
Maria Castex, Two-Year MBA '21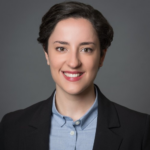 María Castex is an MBA candidate in the residential Two-Year MBA program. Originally from Buenos Aires, Argentina, Maria grew up in Miami, Florida, where she moved with her parents and twin brother at the age of eight. Maria studied art history at Barnard College in New York City and worked in public affairs immediately upon graduation. Prior to Johnson, Maria spent six years in Marketing and Communications at Santander Private Banking. Upon graduating, María will be joining McKinsey & Company as an Associate.
Paul Witko, Two-Year MBA '21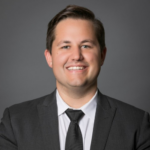 Paul is an MBA candidate in the residential Two-Year MBA program. Paul grew up in central New Jersey and received his BA in Economics and Mathematics at Boston College. Before coming to business school, Paul spent five years in KPMG's Economic and Valuation Services practice, advising multinational companies on their international pricing strategies. At Johnson, Paul's professional interests lie in better understanding consumer psychology in the evolving consumer packaged goods space. Upon graduation, Paul will be joining Procter & Gamble as a Senior Brand Manager.
Gregory Wool, Two-Year MBA '21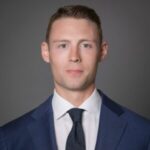 Greg Wool is an MBA candidate in the residential Two-Year MBA program. Originally from New York City, Greg grew up in the Chicago suburbs and earned his BFA in dramatic performance from the prestigious College-Conservatory of Music at the University of Cincinnati. He performed on stage in New York City for several years before serving as a manager for independent luxury hotels in New York and the Caribbean and as director of operations for the Saybrook Point Inn, Marina & Spa in Connecticut. Following his MBA, Greg will be working as a consultant with Bain & Company in Boston.