Alumni Mark and Brian Canlis Pivot During a Pandemic and Flourish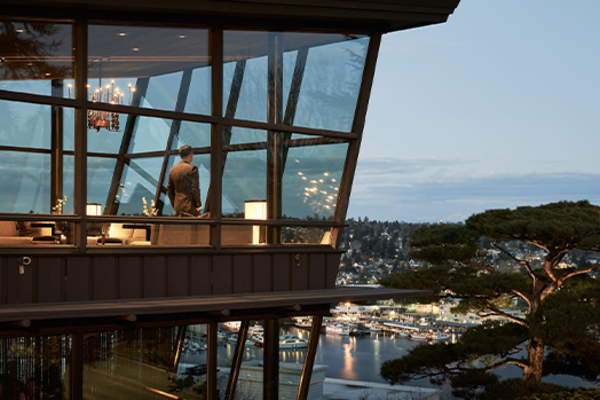 Mark Canlis '97 and Brain Canlis '01 have a shared story that began over seven decades ago, with their great-grandfather Nicholas Kanlis ("Nick").
After migrating from Greece to Turkey and on to Egypt, Nick finally settled in California and opened a family café in Stockton. Like many people who immigrated to the United States in the early 1900s, the spelling of the family's last name changed, and "Canlis" was born. There, he raised his son, Peter, who grew up to work at the United Service Organizations (USO) at the height of World War II, preparing meals for men and women serving in the armed forces. Once the war ended, Peter Canlis continued pursuing his passion for food service by opening up restaurants first in Honolulu, Hawaii, and then in Seattle, Washington. With the latter, he channeled his innovative spirit, creating a menu that combined the ingredients of the Pacific Northwest with the flavors of Hawaii and laid the foundation for a business that has thrived for the past 70 years.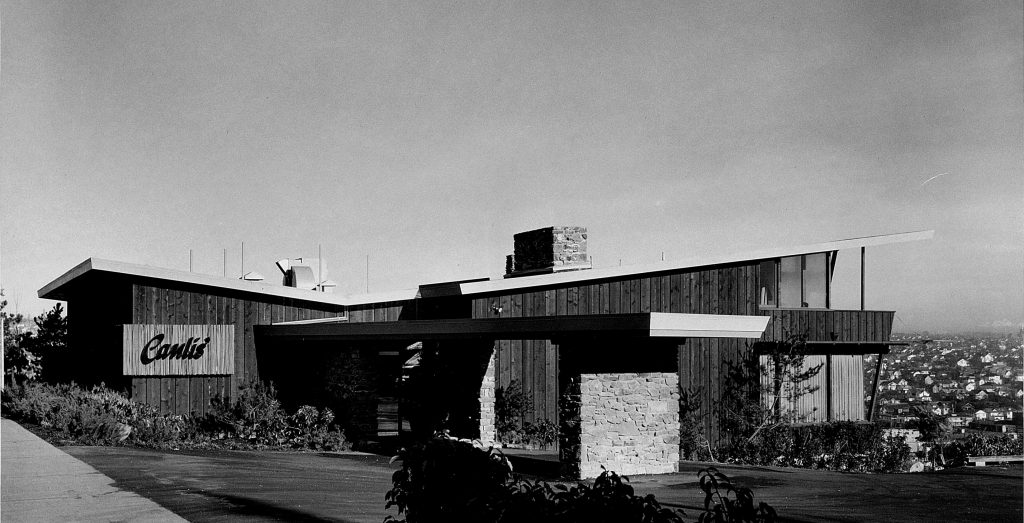 Generations later, Mark and Brian Canlis keep their family's legacy alive while running Canlis, Seattle's landmark fine-dining destination. After graduating from the School of Hotel Administration (SHA) in 1997 and 2001 respectively, the brothers took over the restaurant from their parents and began executing their own unique visions.
"We spent a lot of time honing what it is we wanted to do because we had a restaurant, and that helped us understand why to do it in the first place, and ultimately informed every decision about who we should hire and how we should move forward," Mark said in a virtual keynote conversation with SHA Dean Kate Walsh.
Bill McAleer '73, MBA '75, founder of Seattle-based venture firm Voyager Capital and a member of the SHA's Dean's Advisory Board, invited the Canlis brothers to speak at the webinar. Locals like McAleer attest to how Canlis has been a crown jewel of the Seattle community for decades, and continues to flourish under the brothers even during the COVID-19 pandemic.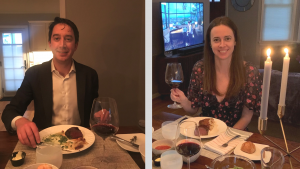 "[Canlis] is a very special restaurant with a successful 50-year history as Seattle's finest and traditionally classiest restaurant. It's always a great place to go to celebrate birthdays, anniversaries, graduations, or even a fun night out," said McAleer. "Prior to the pandemic, the two of them [Mark and Brian] inherited the next generation of management of the restaurant and created a whole new vibe to this classic institution. They were humming along and all of a sudden, the pandemic hit, and then they had to innovate again, playing on their roots, the reputation of the restaurant, and an amazing amount of creativity."
The brothers have an unorthodox mission: to inspire all people to turn toward one another. In the profit-driven restaurant industry, their drive to embrace humanity over transactionalism brings them clarity that has been instrumental to their success in light of COVID-19.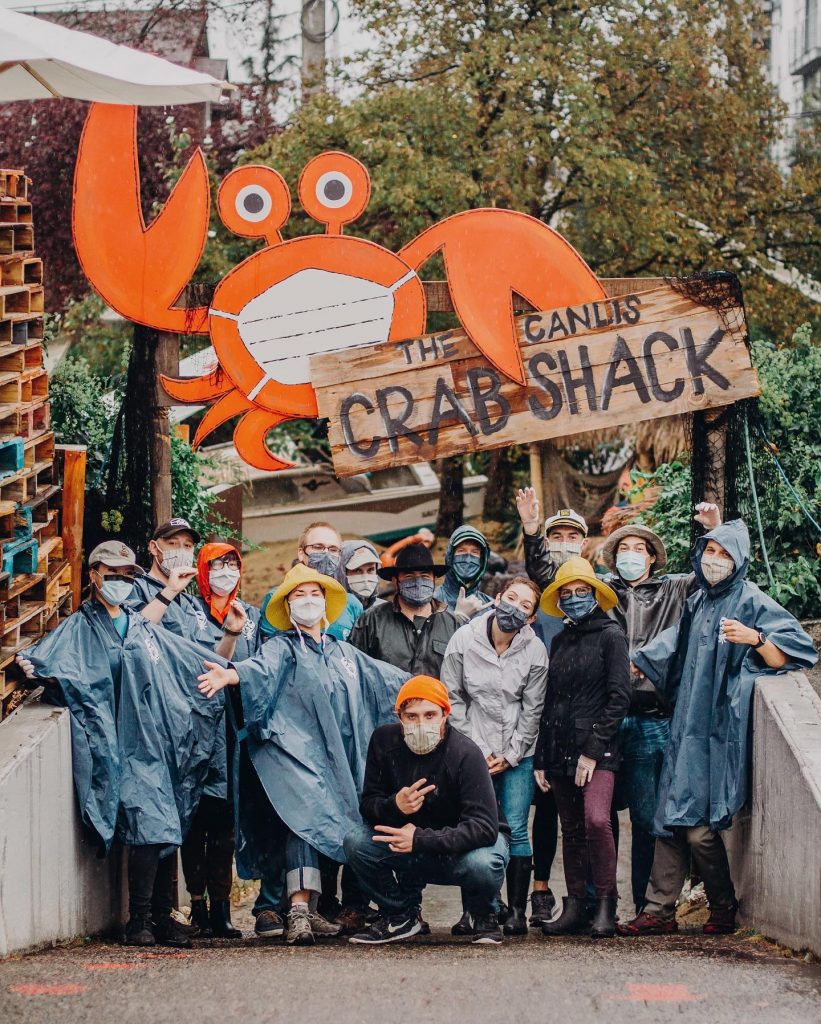 After shutting down in spring of 2020, Canlis embarked on a yearlong journey to revolutionize food service. Early on, the Canlis brothers recognized that Seattle didn't need a fine dining restaurant during a pandemic, and sought to reinvent their business model. They pivoted again and again to fulfill their community's needs: they morphed into a burger stand, a bagel shed, a drive-in movie theater, a crab shack, and even a meal and Community Supported Agriculture (CSA) produce delivery service. Most notably, they opened Canlis Community College, an educational initiative offering virtual classes on food, wine, fitness, life skills, history, and more to the general public. In doing so, Canlis didn't just survive amidst the pandemic; it blossomed.
Charity has been central to the Canlis mission over the past year. The CSA delivery campaign supported local farm workers, and proceeds earned from Canlis Community College were donated to hunger relief and job training programs. In giving back to this extent, Canlis' profits in 2020 fell short of previous years—but the business nevertheless thrived as it supported its community, essential workers, and employees.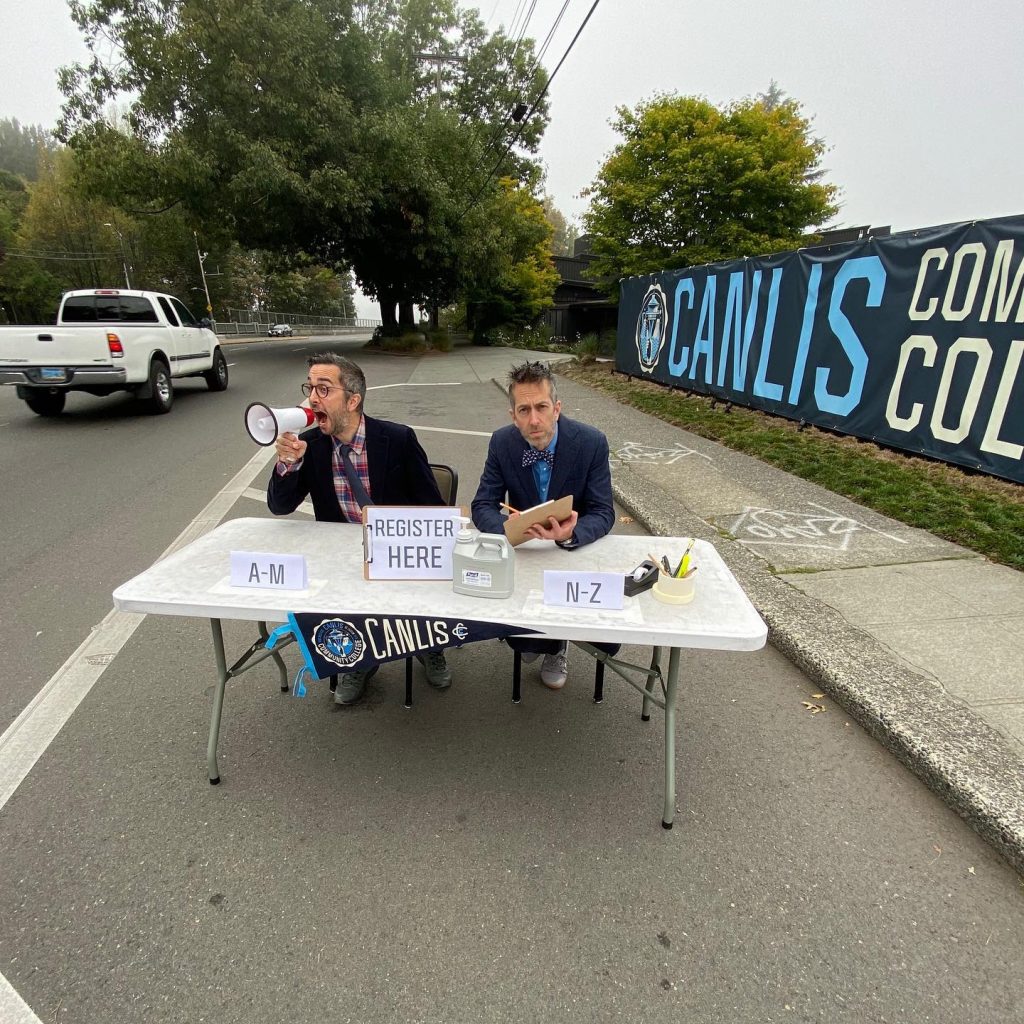 "Maybe a pandemic is not the time to be making money, but maybe that means we should still be serving people," Mark Canlis explained. "We had the opportunity to encourage thousands of people, to raise money for charity during a pandemic, to employ all of our staff during that time. Maybe breaking even is enough."
The Canlis brothers affirm that their brand's reinvention as a "pandemic startup incubator" was only made possible because of its values-based approach and firm dedication to team-building.
"This isn't something you can do all of a sudden, it's something we already were as an organization. These are the things we train for, the things we wholeheartedly believe in," Mark Canlis said. "The reason why our staff was so into everything that we threw at them is because we all agreed through hiring that our mission statement, our values, we were all on that page together—it allows us to do crazy things."
The Canlis brothers have been committed to supporting their staff since they entered the restaurant industry. However, the pandemic further shed light on the importance of promoting employees' holistic well-being through sustainable measures like expanding staff benefits.
"We decided when we closed for the pandemic that we would increase everyone's healthcare benefit to 100%, break the profitability rule [and think] what's keeping us from doing that, preventing us from thinking openly and freely," Brian Canlis said. "If we put as much effort and time and heart into the sustainability of our people as we do the fish we serve, what could that look like?"
Dean Walsh noted that their business is the means by which Mark and Brian Canlis express their integrity and sustain the legacy that they inherited from the generations before them. Despite this history, the foundational values of Canlis combined with the brothers' sense of innovation have allowed them to reimagine what their business may look like far into the future.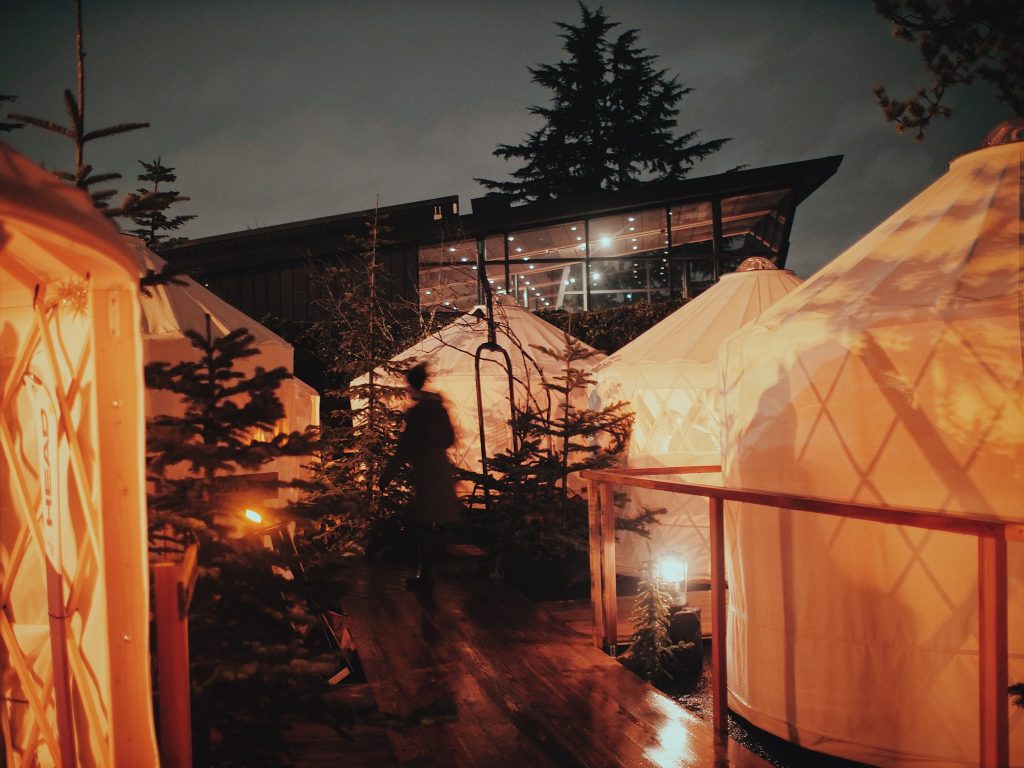 "There's been so much attention on 'we can't wait to "get back to normal" and "get through this hard time" ' and as a company we've been saying wait a second, let's let this affect us, let's not be unchanged, let's not go back to the way it was, because while I miss so much of that dearly, there's so much that's worth leaving in the past," Brian Canlis said. "That's what's been most exciting when we think of the light at the end of the tunnel, when we think about coming back—we don't have to reopen the restaurant that we closed a year ago. We are changed people, and we are better because of this time."
Given the insight that the Canlis brothers have developed throughout their industry careers—and particularly over the last year—they concluded the keynote with words of advice for Cornell students seeking career paths:
"I don't care what job you get out of college, it doesn't matter a ton. What matters is who you work for. Find a person you believe deeply in, and beg to work for them and learn from them. Find a person who personally and professionally inspires you, and just go work for them and figure it out." -Mark Canlis

"Go be the best. Whatever job they give you, decide that 'I will be the best doer of this job there will ever be.' Don't get up in your head about changing the world or running a company—that will come. This is the time to work, and let that be your statement." -Brian Canlis
To glean more inspiration from the Canlis brothers, watch Reframing and Innovating through the Pandemic: The Story of the Canlis Brothers keynote brought to you by the Center for Hospitality Research (CHR), the SHA's Alumni Affairs and Development, and eCornell.
The Cornell SC Johnson College of Business and its various schools and departments are at the forefront of impactful research. SHA's Centers & Institutes, including CHR, provide a hub for students, faculty, leaders, and innovators like the Canlis brothers to connect.