Celebrating the Class of 2021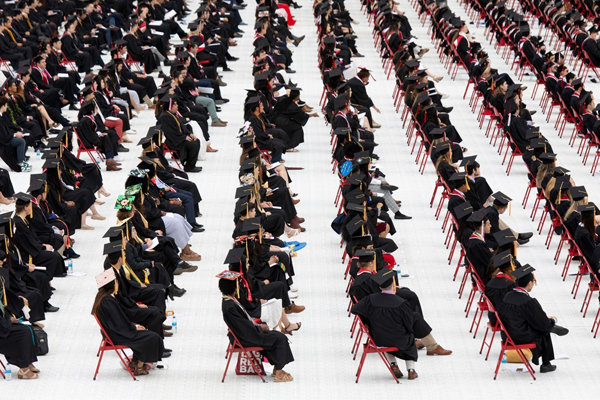 The Cornell SC Johnson College of Business celebrates the Class of 2021 across its three schools—the Charles H. Dyson School of Applied Economics and Management, the Samuel Curtis Johnson Graduate School of Management, and the School of Hotel Administration (SHA).
Below are some of the highlights from this year's commencement celebrations, including inspiring messages from the deans and select jubilant photos.
For more images of festivities and messages from students and alumni celebrating the Class of 2021, see the @TheDysonSchool, @CornellMBA, and @Cornell_SHA Instagram accounts and join us in congratulating all of them!
Dean Andrew Karolyi
"Strive for the highest quality no matter what the task," says Andrew Karolyi, dean of the Cornell SC Johnson College of Business. "Courageously experiment with new ideas and approaches. Lean into the DNA of Cornell towards thinking about the ultimate responsibility as a business for people and society at large."