Cybersecurity attorney Gage Javier helps clients navigate an evolving landscape
Celebrating 10 Under 10 honoree Garylene "Gage" Javier, MBA '16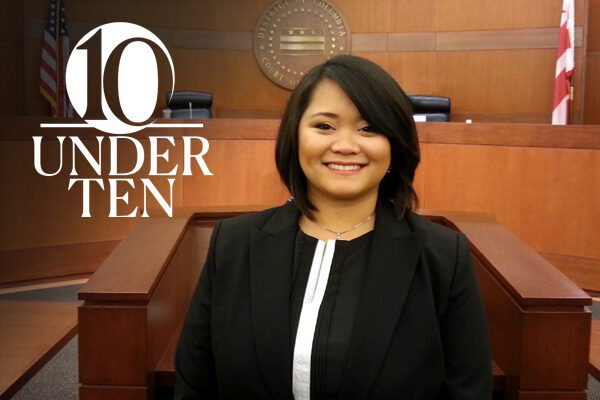 An attorney specializing in privacy and cybersecurity, a recreational pilot and race-car driver who also loves to sail, a volunteer with the National Filipino American Lawyers Association, and a pro-bono champion for domestic violence victims, Garylene "Gage" Javier, MBA '16 (a Cornell Executive MBA Americas graduate), is one of the inaugural 10 Under 10 Notable Alumni honored by the Johnson Recent Alumni Council (JRAC).
A Certified Information Privacy Professional, Javier recently joined the privacy and cybersecurity practice group in the Washington, D.C., office of Crowell & Moring, an AmLaw 100 law firm. Her background includes regulatory compliance in the consumer financial services industry with experience in privacy, cyber risk and data security, consumer protection, and contracts practice areas.
Javier is also a volunteer with the National Filipino American Lawyers Association (NFALA), a nationwide network of Filipino American attorneys, judges, legal academics, and law students; founder and president of the Filipino American Lawyers Association of Washington, D.C.; and a pro bono attorney for domestic violence victims and at-risk children with the DC Volunteer Lawyers Project. She hails from Sunnyvale, CA.
Javier's favorite quote comes from Albert Einstein: "Great spirits have always encountered violent opposition from mediocre minds." Learn more about Javier in this Q&A.
Clients win when their lawyer is on the ball
Q. What drives your commitment and focus in your professional career?
 Javier: I help protect clients from privacy and data security risk by providing strategic legal and business advice. Practicing at the intersection of the law, business, and technology means that I am at the forefront of some of the most innovative and thought-provoking issues affecting consumers and businesses today. To provide accurate, operationally viable, and legally sound solutions requires diligence in keeping up-to-date on developments to help guide clients to navigate the evolving landscape of legal requirements when technology develops at a rapid pace. Commitment to and focus on every aspect of this space ensures my readiness to assist clients, particularly when addressing time-sensitive matters.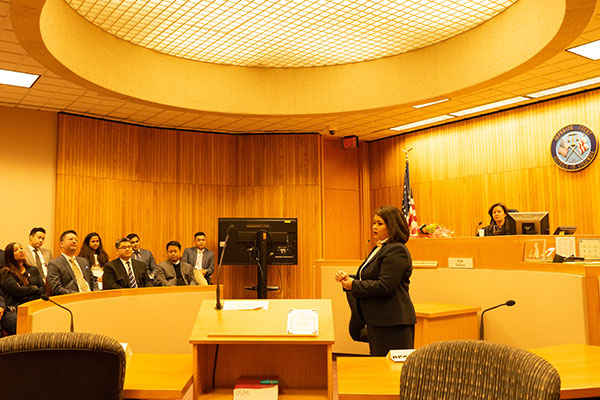 Society benefits from philanthropic lawyers
Q. What inspires you to dedicate your time and energy to this community service? What impact do you want to have in the world?
 Javier: A lawyer has a very special set of skills that can be wielded to achieve anything in virtually every aspect of life. I adhere to the principle that it is incumbent on a legal practitioner to utilize those skills to help those who cannot help themselves, particularly when access to justice can be difficult for those of lower socioeconomic status. Men, women, and children who are survivors of domestic violence often fall into this category and I dedicate my time to them in the hope that my efforts can grant survivors some modicum of relief from an already traumatic experience. Many practitioners similarly subscribe to the principle of giving back to the community and it is through our combined commitment and resources that we can make a positive social impact, one pro bono case at a time.
 A commitment to "… any person … any study."
Q. What drives your continued engagement with and contribution to the Cornell community?
Javier: One of Cornell University's founding principles, attributed to Ezra Cornell, demonstrates that Cornell recognizes the value of education and the ability of diverse persons to pursue it: "I would found an institution where any person can find instruction in any study." As someone with two law degrees and an MBA, who I am today is the result of pursuing knowledge through higher education in a field previously unavailable to women. During my time as a Johnson MBA student, I saw firsthand how Cornell's core value of education for all positively impacts the program. I was surrounded by intelligent, diverse colleagues that made dialogue in our classes rich with industry experience and intellectual debate. It made for a superlative educational experience as a student and a source of unique business insight as a professional. A university that encourages any person to pursue higher learning and maintain excellent scholarship, teaching, and innovation should be celebrated and supported. As my resources and network grow, I will continue to make both available to Cornell's alumni and current and future students in support of the university's commitment to its core value.
10 Under 10 shows Johnson values and supports its alumni
Q. What does being selected for the Johnson 10 Under 10 Notable Alumni list mean to you?
Javier: Being selected as one of the inaugural Johnson 10 Under 10 Notable Alumni is a great honor, given the breadth of talent and accomplishment of my fellow Cornelians. The list serves as an excellent source to identify high-performing colleagues that I may collaborate with to develop impactful initiatives and programs for the benefit of current and future alumni. Where the list recognizes leaders on the rise, it succeeds in demonstrating that Johnson values and supports its alumni not only when they reach they peak, but in their journey to reach it.
 Career essentials: collaboration, communication, leadership, and connections
Q. What are the most valuable things you learned at Johnson that have helped you in your career?
Javier: The EMBA Americas program centered around a general management curriculum that emphasized the importance of collaboration, effective communication, and strong leadership. The tools to effectuate these traits have repeatedly been put into use during my roles as founder and leader of various nonprofit organizations and in managing matters in my legal practice. As the president-elect of the National Filipino American Lawyers Association, the business and organizational knowledge I learned through the program will serve as the cornerstone in my future tenure as the leader of a national organization whose activities have the potential to impact the nearly 4.1 million Filipino Americans in the United States.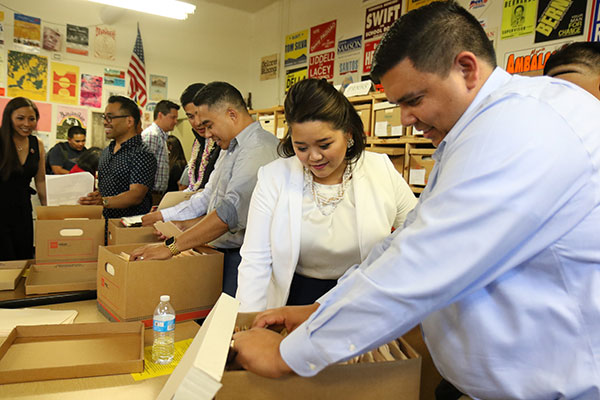 Q. Describe a challenge you encountered as you built your career and how you overcame it.
Javier: Understanding how to identify and develop a niche in legal practice has been a challenge. The most effective action I took to overcome the obstacle was to establish relationships with people in my network and seek their guidance. An activity not only applicable to legal practice, but life generally, I found that in establishing real connections with people I grew a brain trust of experienced professionals who cared about my success as much as their own. This differs significantly from "networking," which generally connotes some brief, superficial interaction with others in the same industry. In establishing friendships, I found I was surrounded by mentors who are a fountain of knowledge and served as a great sounding board as I carved out my place in the privacy and data security practice.
Q. What is the proudest moment of your career or of your personal life?
Javier: After years of education and building up my portfolio, my proudest moment was accepting an offer to join one of the country's best law firms, Crowell & Moring LLP. Its superlative practice resulted in being shortlisted for Privacy and Data Security Law Firm of the Year at Chambers USA Awards 2021.
Adventures on land, sea, and air
Q. What do you do to recharge?
Javier: Disconnecting electronically is essential to maintaining health and mental well-being. I take opportunities to spend time outdoors, connect with friends and family, and go on adventures like flying a plane or driving a race car. Where we are conditioned to digest electronic content and be reachable wherever we are, unplugged time away to live in the moment and being one hundred percent present has been the most helpful in keeping me energized to continue in a high-performing work environment.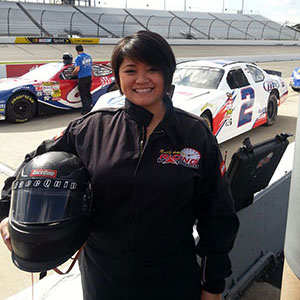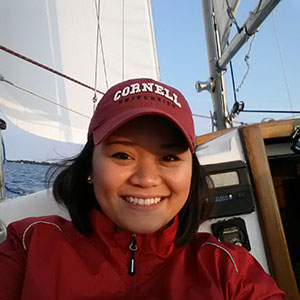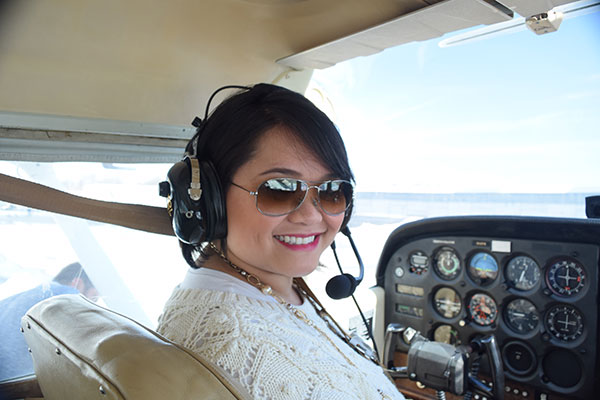 A great value-add: Johnson's executive coaching
Q. What do you wish you'd known as a Johnson student and what advice would you give to Johnson students today?
Javier: There are many opportunities for professional growth outside the academic aspect of a Johnson program. One of the greatest opportunities to take advantage of is the executive career coaching offered. The most effective way to utilize it is to have a good sense of direction of your career trajectory or identify the top two to three items you need to target to assist in your professional development. Taking advantage of the executive career coaching opportunities that is part of your Johnson program is extremely beneficial and a great value-add, especially given the usual cost of executive coaching sessions from experienced industry experts.