Hopscotch Connects Behavioral Health Clinicians to Pediatric Patients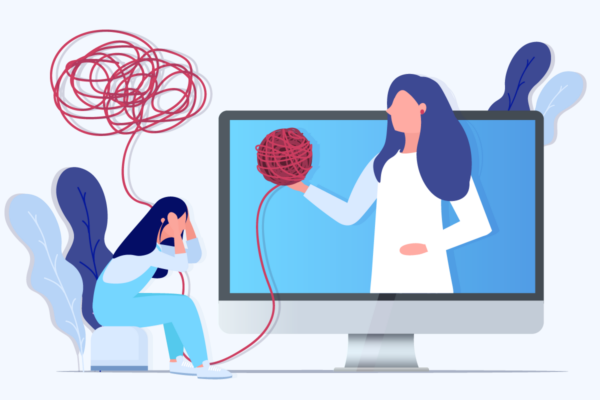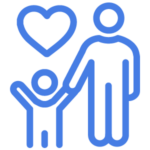 When Marla Leana Beyer, MBA/MHA '20, enrolled in Cornell's MBA and MHA dual-degree program, she already had a goal: to create a business that would address the growing mental health crisis among U.S. youth and serve the needs of pediatric behavioral health clinicians and their patients.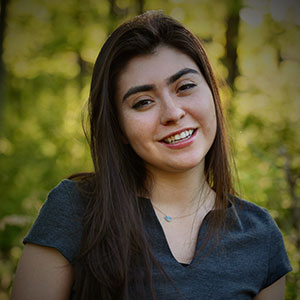 Beyer, CEO and cofounder of telehealth startup Hopscotch, got her inspiration when she worked at a children's hospital in upstate New York. There, she helped manage National Institute of Health-funded studies in behavioral health and worked directly with families, their children, and their providers.
She learned that up to 80 percent of children with diagnosed behavioral health conditions—such as mood disorders, attention deficit disorder, and anxiety—go untreated. She also learned about the national shortage of clinicians to serve this population.
"I was able to get a really full sense of the type of challenges this industry faces," Beyer says. "What struck me is how providers who work with this population don't have a set of tools to really effectively engage their clients and their clients' families—not only in-session, but also to promote continuous engagement beyond the office. "
Beyer worked on developing her business idea throughout her two years in the dual-degree program and found valuable support through Cornell's eLab student startup accelerator. "It was a really great way to get our hands dirty in entrepreneurship and learn a little bit more about the process—from doing customer discovery all the way to building out an MVP [minimum viable product] prototype and beginning to test," Beyer says.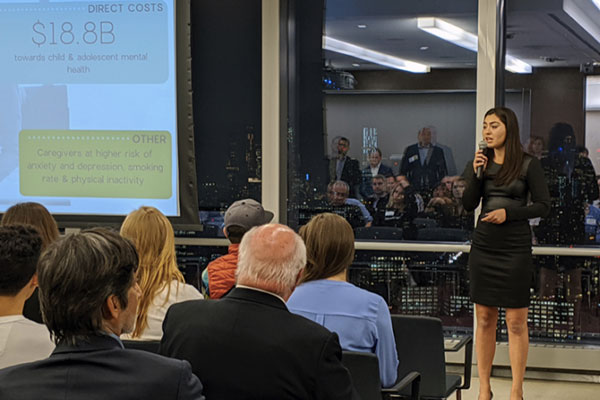 When she graduated in 2020 amid the COVID-19 pandemic, Beyer saw an opportunity to provide clinicians with something they really needed as they were struggling to conduct their sessions online instead of in-person.
"I felt really strongly that this industry was going to be facing huge changes with respect to virtual care delivery," she says. Ultimately, she decided to work full time on getting Hopscotch up and running.
Beyer teamed up with Biju Kalissery, a tech entrepreneur in Boston whom she had met through a networking group, and launched Hopscotch in February 2021. That year, the Hopscotch teamed scored the $25,000 first prize at Blackstone LaunchPad's 2021 Grind Pitch Competition, beating out 60 other teams from the U.S. and Ireland. The company has also received financing from Entrepreneurs Roundtable Accelerator, a leading tech accelerator based in New York City.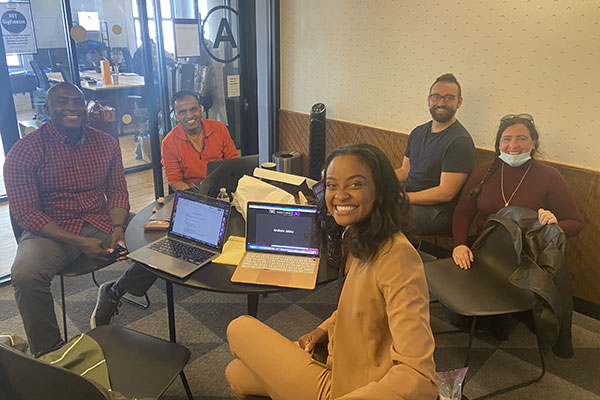 Hopscotch provides a free software platform for pediatric behavioral health clinicians, including a content library of more than 100 interactive games and activities that clinicians can use in therapy sessions. Since starting out with about 1,600 providers last year, the company has broadened its network and grown to represent more than 3,000 clinicians, including clinical social workers, licensed mental health counselors, and licensed marital and family therapists.
"I think the growth of the user base really validated the fact that clinicians are looking for more modernized tools to better support their patients, especially now that they're doing more telehealth," Beyer says.
This year, Hopscotch is taking the next step: offering consumers online appointments with providers in their network. Families initially pay Hopscotch directly, at an average cost of $130 to $200 per session. Knowing that financial constraints limit access for many families that really need help, Beyer is leading Hopscotch in negotiating contracts with commercial insurers and eventually hopes to bring Medicaid into the mix, as well.
"It's been very exciting to build something from the ground up with an amazing team," Beyer says. "Especially given the context of the world we're in with COVID, and all the struggles our children and teens are facing, it's really exciting to be building something that is directly addressing such an important issue."
The rise of telehealth and alumni telehealth startups
In this series of stories about telehealth, learn about how the pandemic catapulted the adoption of telehealth onto center stage around the world. Then read about other Johnson alumni entrepreneurs whose digital health startups are playing an integral role in charting telehealth's future.
Cornell MBAs, physicians, and faculty weigh in on telehealth's benefits to patients, obstacles to widespread adoption, and projections for its future.
Joshua Stein, MBA '21, launched startup Impilo to help telehealth providers handle the logistics of supplying patients with remote monitoring tools.
Shady Henien and Anand Narayan, both MBA '20, launched Physician Promise to make treatment more accessible, convenient, and comfortable for patients.
Designated Health Aims to Narrow Health Disparities
MBA/MS in Healthcare Leadership students launched a startup to provide remote healthcare support to vulnerable populations with COVID, then expanded its mission to encourage both rural and urban youth of color to become doctors.