Impilo Supports Remote Monitoring of Patients for Telehealth Providers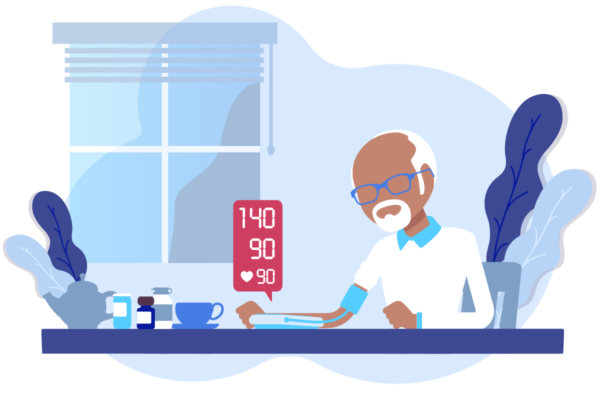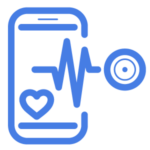 Telehealth is about more than doctors or clinicians holding remote, online video appointments with patients. During the COVID-19 pandemic, a growing number of physicians realized they could keep closer tabs on their patients' progress between appointments, or post-operatively, by sending them home with remote monitoring tools, including blood pressure cuffs, pulse oximeters, weight scales, and glucometers.
The whole trend was helped along by Medicare's decision to reimburse costs for remote monitoring. Even so, most physicians lacked the time, resources, and infrastructure to procure and store the devices, send them out to patients, and make sure all the data was collected and analyzed properly.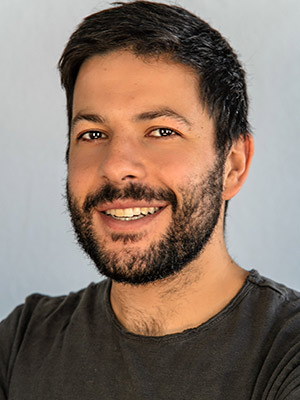 That's where Joshua Stein, MBA '21, saw the makings of a new business. His startup Impilo targets telehealth providers, handling all the logistics of supplying patients with remote monitoring tools.
"COVID was bad for a lot of reasons," Stein says, "but it opened up a lot of opportunities in virtual care. My goal was to make it easier to enable more types of healthcare to happen at home, including blood pressure monitoring, virtual physical exams, and hospital at-home care."
A focus on making things better for patients
When Stein joined the Johnson Cornell Tech MBA program in 2020, he already knew he wanted to start a healthcare business. Because he started his MBA during the pandemic, he did most of his coursework online, and studying from home gave him more time to work on launching Impilo than if he were running from class to class, he says. "If anything, the pandemic gave me more of a catalyst." He named his new company Impilo—the Zulu word for health—in a nod to his birthplace, South Africa.
The son of doctors and husband of a medical resident, Stein says growing up around physicians actually "scared him away" from the medical field because medical school training takes so long. But after earning his BS in mechanical engineering and landing his first consulting gig at Accenture, he found he was most interested in the healthcare industry; he saw enormous opportunities to make things better for patients. As a consultant, he worked with health systems, hospitals, pharma companies, and insurers.
That experience and perspective led Stein to launch his first healthcare startup in 2018: Loop Health, which aimed to help independent primary care doctors with billing and analytics. He eventually closed that business, having garnered some valuable lessons to apply to his next venture and chronicling the ups and downs in a blog post. He learned, among other things, that it was important to start with at least one client. At Impilo, his client roster includes cardiologists, primary care physicians, nephrologists, and other digital health companies, and he sends medical monitoring devices all over the country.
Delivering monitoring devices to patients and data to physicians
Impilo procures the connected monitoring devices for telehealth practices and stores them at their Philadelphia warehouse. It handles distribution to patients and follows up with them to make sure they know how to use the device. Then it collects all the data for physicians, transmits it, and flags any readings that might be cause for concern.
"We're doing a lot of the work no one else wants to do," says Stein. "For a clinical group, it's really nice because they can focus on what they trained to do."
To date, Impilo has raised under $2 million from a group of angel investors with healthcare backgrounds and several venture capital firms, Stein says. "Our growth strategy is to sell to other virtual-care companies first, in part because they can move fast," says Stein. He's also targeting value-based care organizations, such as accountable care organizations, which look at the total cost of care and at cost savings by making proactive investments.
Getting investors to understand what Stein terms the less sexy side of telehealth—providing operational support for direct monitoring—is still challenging, he acknowledges.
"We've built proprietary software that coordinates these supply chains, sending different devices to patients' homes, and formatting and standardizing the information coming out of these devices," he says. "We believe the combination of software and operations is our secret sauce."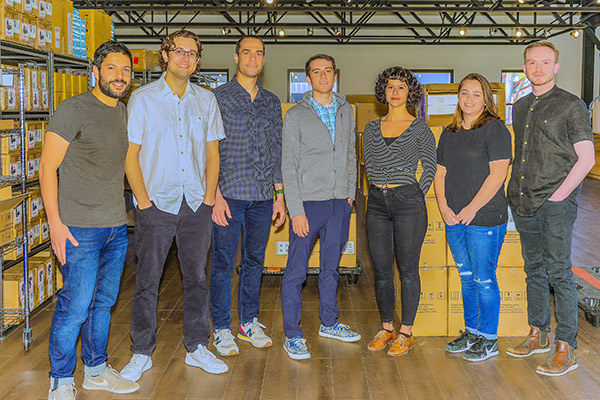 The rise of telehealth and alumni telehealth startups
In this series of stories about telehealth, learn about how the pandemic catapulted the adoption of telehealth onto center stage around the world. Then read about other Johnson alumni entrepreneurs whose digital health startups are playing an integral role in charting telehealth's future.
Cornell MBAs, physicians, and faculty weigh in on telehealth's benefits to patients, obstacles to widespread adoption, and projections for its future.
Learning about the mental health crisis among U.S. youth inspired Marla Leana Beyer, MBA/MHA '20, to launch a telehealth startup to help address it.
Shady Henien and Anand Narayan, both MBA '20, launched Physician Promise to make treatment more accessible, convenient, and comfortable for patients.