Physician Promise Offers Asynchronous Telehealth for Personal and Couple's Healthcare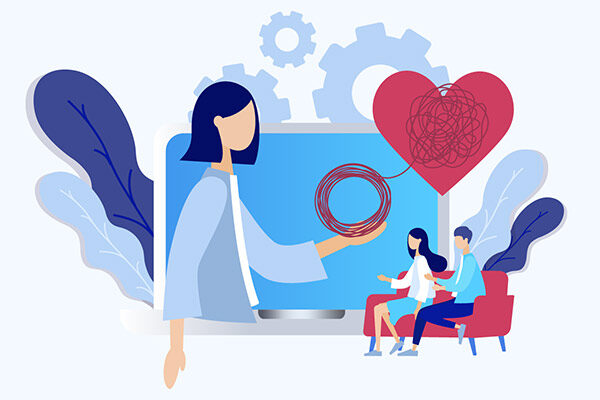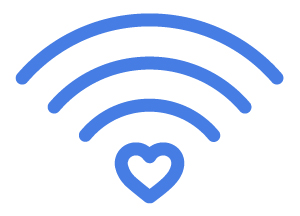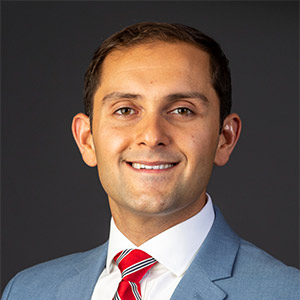 Going to a doctor's office for erectile dysfunction, hair loss, pre-menopause symptoms and many other personal or sexual health concerns wasn't an option for most people during the COVID-19 pandemic. And these were uncomfortable subjects for most patients to discuss face-to-face with their doctor in the first place, says Dr. Shady Henien, MBA '20, a structural interventional cardiologist and graduate of the Executive MBA Metro NY program at the Samuel Curtis Johnson Graduate School of Management.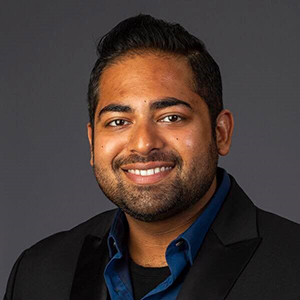 In 2020, Henien teamed up with his classmate Anand Narayan, MBA '20, to launch Physician Promise, a telehealth platform designed to connect individuals and couples with physicians. Henien is the startup's CEO, and Narayan, a former Navy nuclear engineer, is chief technology officer for Physician Promise. The two met through Johnson's Executive MBA Metro NY program and decided that telehealth could provide a reasonable and cost-effective way to make treatment more accessible, convenient, and comfortable for patients with sexual health and personal care needs.
"The impetus was COVID, trying to get health care to people," says Henien, and who had previously launched a venture to help students with their student loan debt. Before the pandemic, most people were "apprehensive" about telemedicine, says Henien. They worried about their health privacy and whether the doctor on the screen was even a real doctor. "Now, because of COVID, it's the norm," he says.  "People want things digitally now."
Asynchronous telehealth: How it works
Unlike many telehealth ventures that require the patient and doctor to find a mutually convenient time for a video chat, Physician Promise's model is asynchronous telehealth. The patient fills out an online questionnaire as an initial "virtual visit," then a doctor reviews the answers and responds via messaging on the Physician Promise platform.
"We are a one-stop shop for these patients," Henien says. "They come in, they learn about their disease state for free, they answer an adaptive medical questionnaire about their ailments, and, if medically appropriate, they get prescribed by a U.S. licensed physician and the prescription is delivered to the patient's doorstep within 72 hours."
In most cases, the physician and patient never interact directly on screen or over the telephone, but a doctor will ask follow-up questions if something is unclear and the patient may request a Zoom call. Physician Promise contracts with about 20 doctors who review patient charts, provide diagnoses, and recommend treatments. They do not offer services to people who haven't seen a doctor in person for three or more years. Physician Promise does not take any insurance. By eliminating the middleman, Henien says, the company can keep down prescription costs for the patient. In addition, he notes, the medical consultation is free.
Physician Promise contracts with a compounding pharmacy to make prescriptions according to their specifications. The pharmacy takes the active ingredients from a particular medication and creates various easy-to-use formulations, including gummy bears, rapid-dissolve tablets, and skin creams, all branded as PhysiPro prescription products.
Grateful for professor, mentor, teacher, and advisor Li Chen
Henien says he and Narayan are fortunate to have a mentor in Li Chen, professor of operations, technology and information management and Breazzano Family Term Professor of Management at Johnson, who is an advisor for Physician Promise. "Dr. Chen is an amazing teacher and advisor," says Henien. "We both took his supply chain class during our MBA and loved it. He taught us how to critically think about supply chain and make sure we stay ahead of any supply issues and how to best source our products to make them as affordable and reliable as possible. He helped us start our company and gave us valuable advice, both from a strategic and analytical perspective."
Chen says: "Shady and Anand were two of the best students in my class. When they pitched their Physician Promise idea to me, I immediately saw its value and the potential societal impact. As a supply chain professor, of course I see everything through the supply chain lens. In this case, there is a clear end-to-end supply chain play, from drug prescription to fulfillment and delivery, which I could not resist to offer to help. It has been a pleasure to be able to continue to interact with them after their graduation, and it is always wonderful to see my former students apply what they learned from the Johnson School to make a difference in practice."
While Physician Promise currently operates in just two states, Connecticut and Illinois, the company plans to expand its telehealth service to Pennsylvania and Florida in 2022 and eventually operate in at least 40 states where they can comply with telemedicine regulations. They market to their patients via digital media channels, including social media, Google Ads, and other proprietary methods. To build a national footprint, the company plans to offer additive-free over-the-counter products, such as shampoo, conditioner, and shaving cream, under the PhysiPro brand.
To date, the two cofounders have raised $500,000 from friends, family, and personal funds to get Physician Promise off the ground and they are "now in talks with venture capitalists and other private equity firms," Henien says.
The rise of telehealth and alumni telehealth startups
In this series of stories about telehealth, learn about how the pandemic catapulted the adoption of telehealth onto center stage around the world. Then read about Johnson alumni entrepreneurs whose digital health startups are playing an integral role in charting telehealth's future.
Cornell MBAs, physicians, and faculty weigh in on telehealth's benefits to patients, obstacles to widespread adoption, and projections for its future.
Learning about the mental health crisis among U.S. youth inspired Marla Leana Beyer, MBA/MHA '20, to launch a telehealth startup to help address it.
Joshua Stein, MBA '21, launched startup Impilo to help telehealth providers handle the logistics of supplying patients with remote monitoring tools.