Creating Stability in an Ever-changing Social Environment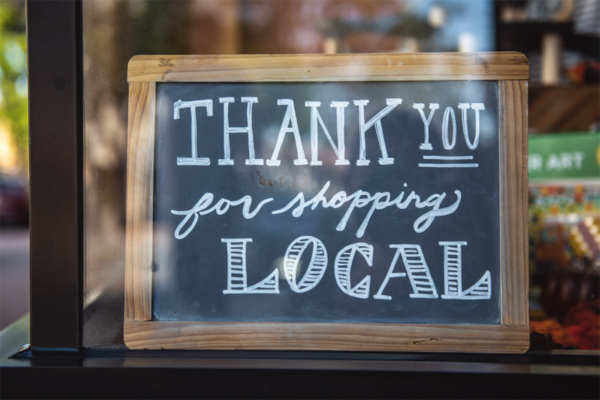 Businesses delivering products and services that help people feel connected to the world and that promote a sense of groundedness may have an advantage over competitors, according to research led by Cornell University experts. Collectively, connections to places and people bolster feelings of groundedness by "rooting" consumers in a physical, social, and historic sphere.
"People now want more meaningful relationships, with people, place, and history," says Stijn M.J. van Osselaer, S.C. Johnson Professor of Marketing at the Johnson Graduate School of Management. "It's a fundamental need that has become even more prominent recently in response to threats like the pandemic and the war in Ukraine."
For the hospitality industry, this research helps explain the popularity of farm-to-table cuisine and boutique and historical hotels. Hotels and restaurants can take advantage of these insights by adding local flavor to their properties, which can include historical facts and anecdotes, heritage-based tourism offerings, and craft workshops that create personal connections along with a locally sourced menu. These additions can encourage personal relationships with patrons.
Learn more by reading "Groundedness: Connecting Consumers with Place, People, and Past," an article written by Jay Wrolstad and published by the Center for Hospitality Research (CHR) with an original manuscript by Isabel Eichinger, Martin Schreier, and Stijn M.J. van Osselaer.
About the Authors
Isabel Eichinger is a research and teaching assistant and PhD candidate at the Institute for Marketing Management, WU Vienna. She holds a master's degree in Marketing from WU Vienna. In her research, Isabel focuses on the consumer's perspective in the contexts of empowerment, the development of urban neighborhoods, and producer-consumer relationships.
For her projects on empowerment and urban neighborhoods—with Monika Koller, Institute for Marketing and Consumer Research—Isabel has been awarded grants from the "Jubiläumsfonds der Stadt Wien 2015" and the "Wirtschaftskammerpreis 2016." Isabel's teaching areas include High Tech Marketing, Smart Cities, and Scientific Writing. Beyond her involvement with WU Vienna, Isabel has gained experience at Ecole de Management Strasbourg in France and with L'Oréal Österreich, Korn/Ferry, RUAG Space, and the Austrian Federal Ministry of Economy, Family, and Youth.
Martin Schreier is a professor of marketing and head of the Department of Marketing and the Institute for Marketing Management at WU Vienna. Furthermore, he is editor-in-chief of the International Journal of Research in Marketing, the official journal of the European Marketing Academy (EMAC). His research has been published in prestigious academic journals such as the Journal of Marketing, the Journal of Marketing Research, and Management Science. His work has also been featured in acclaimed international media outlets such as the Harvard Business Review as well as in prominent German-speaking media including, TV (e.g., 3SAT), radio stations (e.g., Ö1), and newspapers (e.g., Handelsblatt). Moreover, his research has been honored with several awards, including, among others, the INFORMS TIMES Best Paper Award 2019 for the Management Science paper "Integrating problem solvers from analogous markets in new product ideation," together with N. Franke and M. Poetz.
Stijn van Osselaer is the S.C. Johnson Professor of Marketing at the Samuel Curtis Johnson Graduate School of Management at Cornell University. His research focuses on branding, customer loyalty, connecting customers with service providers, and the influences of learning, memory, and cognition in consumers' decisions.
His work has appeared in the Journal of Marketing Research, Journal of Consumer Research, Journal of Marketing, and many other scientific journals. Professor van Osselaer serves on the editorial review boards of the Journal of Consumer Research, Journal of Marketing, Journal of Consumer Psychology, and International Journal of Research in Marketing, and he has twice served as an associate editor at the Journal of Consumer Research (2008-2011, 2012-2018).
At the Johnson School, Professor van Osselaer teaches the core marketing course. He previously taught at the University of Chicago's Booth School of Business, London Business School, and Rotterdam School of Management. From 2012 to 2013, he was a visiting research scholar at the University of Colorado's Leeds School of Business. In 2015, Professor van Osselaer served as the president of the Society for Consumer Psychology. He has also co-chaired the 2010 annual conference of the Association for Consumer Research (ACR) and served as a member of this organization's board of directors.