Staying connected: 4 tips for successful networking with an MBA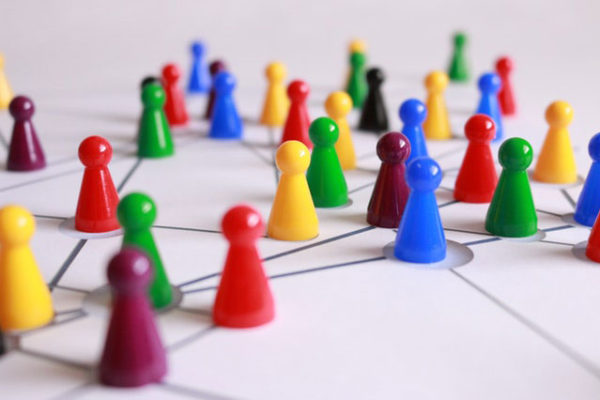 Heading into the end of summer inevitably brings us to a time when school is on the horizon, and plans of getting back into routines after returning from vacation are at the forefront. Even though I'm beginning another semester in the Executive MBA Americas program, my MBA journey is nearing the home stretch—preparing for life after the MBA popped into my mind.
What are some key points to success that I should take with me beyond graduation? How do I stay connected with my network, classmates, professors, and fellow alumni? Also, how do I build seamless new networks and leverage my MBA?
I have compiled four tips for successful networking with your MBA that you can use long after graduation.
#1. Network organically well before you are required to
We all know the saying: network, network, network! However, the key is to form relationships naturally when the opportunity arises or to plan an organized approach for successful networking. We've all been there… when we have had to write that unnerving email: "Hi, you were my professor seven years ago, and I saw a job posting at your company. Any chance you would consider me?"
Instead, set goals and challenge yourself with "networking milestones." For instance, try reaching out to three of your favorite professors or setting up informational interviews with your top-three desired workplaces every semester. The concept is to stay connected even when you don't need to, so when the time comes for that extra spark, your network will be able to ignite you on your path.
#2. Utilize alumni services and professional networks
Using social media and joining online professional networks like LinkedIn and Meetup are a good start when developing your networking framework. When you need advice or are facing a challenge, reach out to your primary network. If at first you don't find the solution, your primary network can dive into their own contacts and help you find the guidance you need. An important reason why I chose the Executive MBA Americas program was for its impressive, global network of outstanding alumni from Cornell University and Queen's University. Tap into the excellent resources available, such as the Johnson Alumni Affairs office, where you can find a information about Cornellians who are excited to assist you in your career goals. From webinars to conferences, there are a multitude of excellent opportunities to meet fellow alumni. Another tip is to follow your alumni newsletter publication and to identify companies led by fellow alumni which may be a good fit for your career goals. The key idea here is to leverage your MBA and to expand your personal business networking tree by spreading roots and branching out.
#3. Volunteer your time
Employers are increasingly seeking out stellar MBA students that provide value and who are going to develop novel ways to advance the world of business. The best way to manifest these qualities is to do benevolent work and get involved with your community. Cornell provides an easy way for alumni to find volunteer opportunities right on their website. One of my friends landed his current dream job after volunteering at a soup kitchen. A fellow volunteer happened to be a hiring manager at a company that my friend was looking to work for. A chance encounter lead to an exchange of emails, a business lunch, and eventually, when a position opened up, my friend was in the fortuitous position to be considered for the job. Not only is volunteering good for the soul, it is also the perfect landscape for networking and building stronger connections with Cornell alumni.
#4. Give back to your roots
The ultimate way to stay united after your MBA studies are finished is to be a dedicated and strong member of your new alumni network. Donating to a worthy cause keeps you connected to your education and also affords other prospective students the chance to rise in their careers and life goals. Giving to Cornell enables you to direct your generosity—you can make a difference in the lives of students, faculty, and the communities that embody Cornell's mission of creating knowledge with a public purpose. Another good resource for understanding your giving options is your Class Agent. Class agents serve as Johnson liaisons, and they help classmates stay connected, encourage support for the Johnson Annual Fund, and inspire enthusiasm for giving back to Johnson each year. The key take-home message is this: Giving to others is the best way to feel fulfilled and connected to an important network.
A major advantage of going to a top MBA school is the amazing networking opportunities. Additionally, fellow alumni are more likely to team up with you if you approach them, especially if they know you are committed to your alma mater. Don't be afraid to send an email or pick up the phone and call alumni in your field to get career advice. Go to networking events and events for loyal supporters of Cornell and try to meet as many people as you can.
These are my key tenets for developing and growing your connections after completing your MBA. I hope they serve as a guide to provide a strong foundation for a solid networking experience.