Where Are They Now? Marisa Sergi '15 (CALS)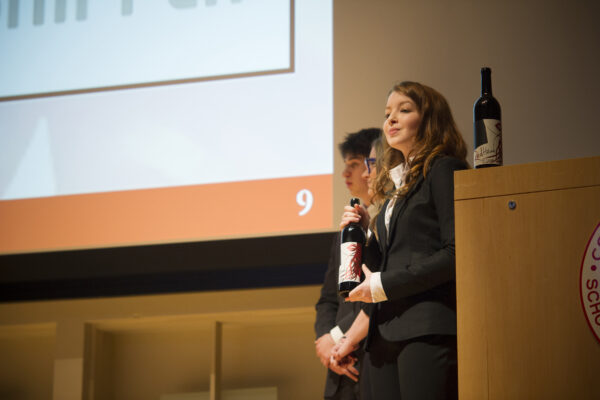 As the Leland C. and Mary M. Pillsbury Institute for Hospitality Entrepreneurship (PIHE) celebrates its 15th anniversary, we're asking alumni to share their journeys and recollections.
 Marisa Sergi '15 (CALS), a third-generation winemaker, is chief growth officer of L'uva Bella Winery and founder and CEO of Red Brands, a brand she created (as RedHead) for her senior capstone project.
"I did not find my true passion in life until I connected with the Pillsbury Institute," she says. That occurred after she attended a meeting for the free food — and found herself in a business pitch competition.
So she pitched RedHead, which she had not yet envisioned as a company. RedHead later became one of two CALS nominees for 2014 Student Business of the Year. And in 2015, Sergi took third place in PIHE's Hospitality Business Plan Competition, winning $2,500.
From the Pillsbury Institute, she learned confidence, communication skills and how to pitch herself and her company.
"The Pillsbury Institute gave me the tools to launch my career — and then they couldn't get rid of me," she jokes. She has been involved with the institute ever since and has been an Entrepreneur in Residence since 2017. "Being an EIR is an amazing honor," she says. "It's so fulfilling to help others, because I know if people hadn't helped me and believed in me, I wouldn't be where I am today.
"It's been great to see more young people pursue the same dream that I had — and learn about [the institute's] resources way earlier in their college careers than I did."
After earning a B.S in viticulture and enology, Sergi moved to California and created wine blends for E. & J. Gallo, where she had interned after her junior year. In 2016, she moved back to Ohio to launch RedHead (a wine that is "lightly sweet and lightly spicy, just like a redhead"). "I was on the road a lot — I went to as many stores as possible, shared my story and sought feedback," she says. "I built the business one bottle at a time."
She soon discovered, though, that selling just one SKU wasn't profitable. So she entered into an agreement with L'uva Bella, then owned by her parents, that allowed her to fund her business while contributing to theirs. In 2020, as her parents neared retirement, she and her husband, Evan Schumann, bought the winery.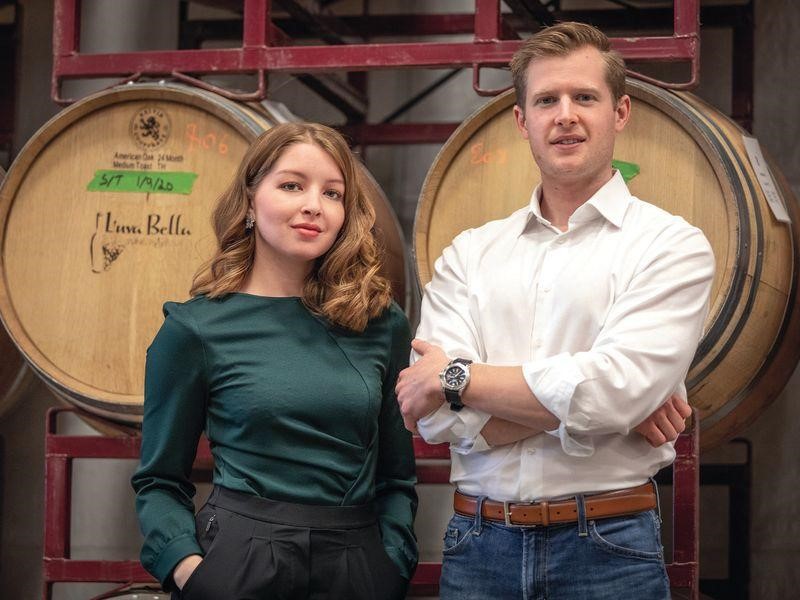 "Closing on the acquisition during the pandemic was scary," she says. "But we decided to bet on ourselves and see what we could do. And it took off from there."
L'uva Bella (which means "beautiful grape") is now the largest wine producer in Ohio and the umbrella company for three brands: Red's (formerly RedHead Wine), Purple Rain and Passion. Its wines are sold in most major retailers across 10 states.
"We make really great wines that our customers love," says Sergi, called a "savant winemaker" by Grit Daily.
In 2021, she was named to the Forbes Next 1000 list.
Future plans for L'uva Bella: We plan to be a nationally distributed wine company. We are working toward being in all 50 states within the next seven years.
Best advice I ever received: That was from my father: "The answer is always 'no' if you do not ask." That advice helped me find the courage I needed to get involved with the Pillsbury Institute and put myself out there.
What people might be surprised to learn about me: Although I have red hair, I am 75% Italian.
If you're an alum, where are you now? Tell us — we'd love to know! Email program manager Michelle Ciaschi at MLC296@cornell.edu.