Where Are They Now? Harsha L'Acqua, MMH '14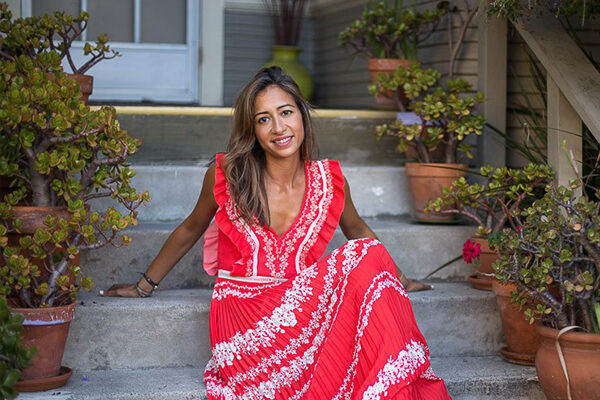 As the Leland C. and Mary M. Pillsbury Institute for Hospitality Entrepreneurship (PIHE) celebrates its 15th anniversary, we're asking alumni to share their journeys and recollections.
 Harsha L'Acqua, MMH '14 is founder and CEO of Saira Hospitality, a nonprofit whose schools give locals who may previously have been overlooked the knowledge and skills needed to build careers in hospitality. Its programs, offered in partnership with hotels, create a dedicated and engaged workforce, improve community diplomacy and significantly reduce staff turnover while providing life-changing employment opportunities for those who need it most.
To date, Saira has run eight pop-up schools around the world. It is based in Todos Santos, Mexico, site of its first pop-up, for Hotel San Cristóbal, in 2016. That was followed by pop-ups in Los Cabos, the British Virgin Islands, Namibia and West Virginia, and a permanent school in London, which will offer its second program of the year in November.
In Saira, L'Acqua combines her "strong philanthropic gene" with her passion for luxury hospitality. Her father founded the global nonprofit Mission for Vision, and as a child, L'Acqua was inspired by his work with Mother Teresa. While traveling in Cambodia, she was further inspired by Sala Baï, an NGO that trains women from the sex trafficking industry to become housekeepers. "It showed me a way to connect the two worlds," she says.
When L'Acqua enrolled in the MMH program, she had already worked for Six Senses Resorts and Residences and other international hotel brands and was ready to start something of her own. She took the course How to Write a Business Plan, taught by senior lecturer Neil Tarallo, to develop the concept for Saira.
As she prepared for the 2014 Hospitality Business Plan Competition, she felt "part of a community" at the Pillsbury Institute. She particularly appreciated the support from former senior lecturer Susan Fleming, "who joined Saira's advisory board and continues to offer really amazing advice," and Tarallo, "who had confidence in what I was creating. The same kind of support and confidence I received from the Pillsbury Institute and the professors is what we try to instill in our Saira students," L'Acqua says.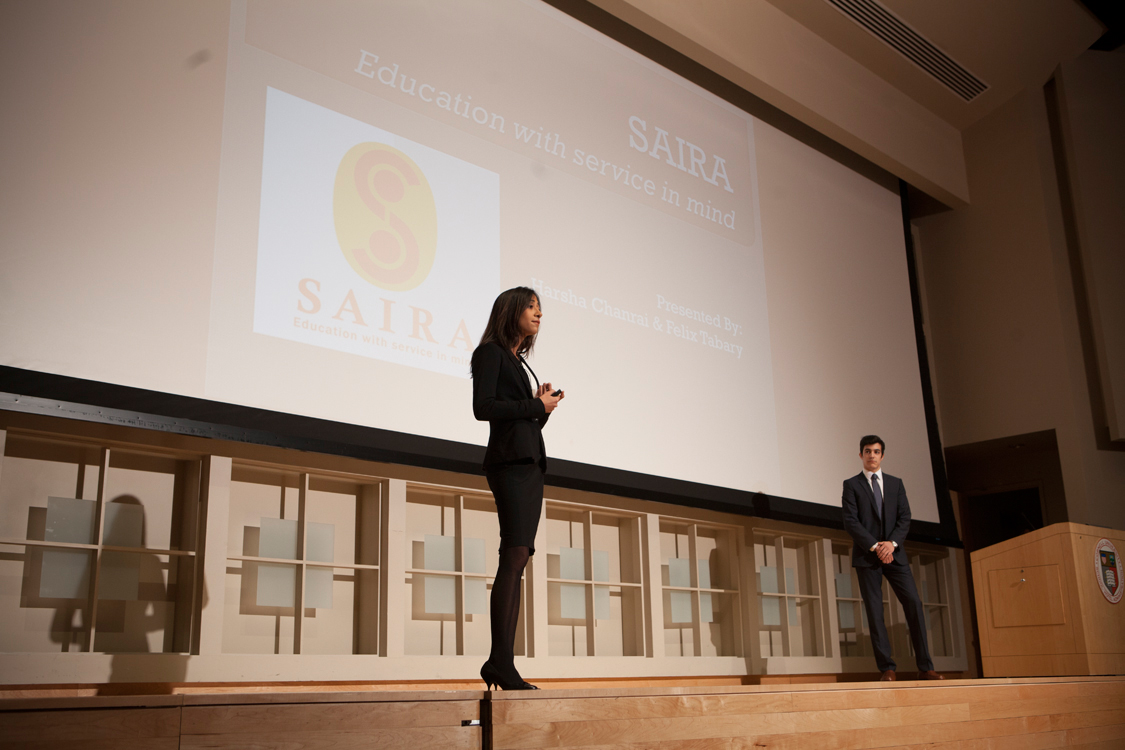 Saira Hospitality won first place in the competition. "I remember laughing on stage with one of the judges, because he said something along the lines of, 'Well, you've kind of tricked us now. How are we going to say no when you're talking about something with such purpose?' The competition was one of the most impactful experiences I've had in the last 10 years."
Saira has received additional accolades since, appearing on Condé Nast Traveller's "20 Travellers Protecting the Planet: The Green List 2021" and winning the 2021 New Concept of the Year Award from AHEAD (Award for Hospitality Experience and Design) Americas. In 2021, L'Acqua was named to Condé Nast Traveler's Advisory Board.
Two Hotelies have worked with Saira: Lilia Karimi '16, as a trainer in Todos Santos, and Magnus Giaever '17, who served as co-project manager in the British Virgin Islands. At Hotel Ezra Cornell, students had a fundraising booth for the program, raising almost $700. "My experience with Hotelies continues to be really special, and I am so grateful for that," L'Acqua says.
Origin of the name "Saira": It's my niece's name. In Hindi, it translates to happiness, freedom and independence. And I learned from a friend at Cornell that in Arabic it signifies a becoming, a change from one stage of life to another.
Where I live: On a farm in Pescadero, close to Todos Santos, that we bought last year from a Saira trainer. We're building a little farmhouse and plan to build a hotel on the farm. We hope profits from the hotel will eventually feed the school.
If I had it to do over again: I would look at different revenue streams, such as government grants, crowdfunding and private donations, instead of relying solely on hotels for funding.
If you're an alum, where are you now? Tell us — we'd love to know! Email program manager Michelle Ciaschi at MLC296@cornell.edu.