Dynamic Properties
Part 2 of a story in four parts about what climate change means for real estate and what we can do about it.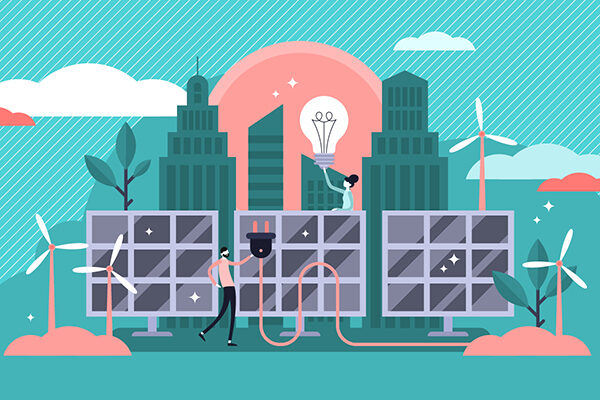 In the 21st century, we're learning that the built environment in which we live and work is more vulnerable to the climate than we had imagined. That's because most of the structures we've built were designed for less volatile circumstances. For most of the last 10,000 years, the Earth's climate has been relatively stable, but with the advent of anthropogenic climate change, that's no longer the case. Our buildings expressly weren't designed for increasingly regular one-in-100-year floods, or heat waves, or wildfires.
When it comes to real estate, it turns out that just one climate-enhanced storm can permanently alter the value of property. Take, for instance, the impact of 2012's Hurricane Sandy, which effectively reduced house prices in New York's flood zones by 8 percent. At the same time, the construction and operation of our buildings contribute almost 40 percent of the greenhouse gas emissions that are causing the global warming responsible for this instability.
Knowing this can inform how we construct and operate our built environment going forward, offering opportunities to reduce our collective emissions and environmental footprint.
Determining how to optimize our buildings to both reduce and withstand climate impacts is a challenge that a new generation of real estate professionals must grapple with.
Demand is growing for climate-ready buildings
From homebuyers and tenants to realtors and developers, every person involved in the life of a building must now consider a range of new climate risks when making decisions. As awareness grows, buyers and tenants want sustainable, climate-ready homes that protect property from increased climate risks like fires and floods. In the residential space, one study from the National Association of Realtors Research Group indicated that 65 percent of realtors think energy efficiency is valuable to their clients, while 55 percent reported that clients were at least somewhat interested in sustainability.
Hotels also need to center sustainability and climate considerations because their public-facing role, and their clientele, demand it. Studies repeatedly indicate that frequent travelers are likely to be more climate-aware and to value sustainability initiatives. So it makes good business sense for hotels to adopt and develop sustainable practices.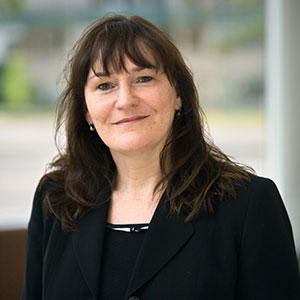 Any conversation about hotel management nowadays is "just packed with sustainability discussions," says Jeanne Varney, senior lecturer at the Cornell Peter and Stephanie Nolan School of Hotel Administration. "There's so much about energy efficiency, equipment selection, conservation, toxin management, management of recycling—everything."
That's why Nolan Hotel School students analyze potential savings on energy and water consumption gained through efficiency, Varney says. They learn that buildings with green certifications tend to have higher occupancy rates and hotels with such certification can charge higher daily rates. "That's a win-win," Varney says. 
Real estate investments take a hit from climate shocks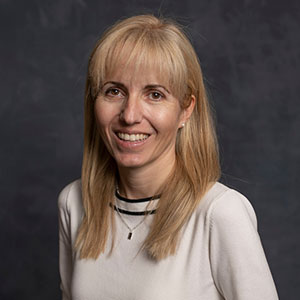 Protecting property from climate risks is increasingly vital in the commercial space, and with good reason: according to research by Dragana Cvijanovic, associate professor for the Nolan Hotel School, climate shocks "can significantly reduce average realized total returns in commercial real estate." That's bad news for institutional investors such as pension funds, which have traditionally seen commercial real estate as a safe place for their money to grow. "Pension funds, mutual funds; all of them have significant exposures to commercial real estate markets," Cvijanovic says. "Exposure to commercial real estate can be anything from 5 percent to 30 percent of the overall pension-fund portfolio."
Cvijanovic's research has shown that just one type of climate shock—extreme temperatures—can significantly reduce total returns. For instance, for every full year the property was exposed to minimum temperatures below zero degrees Celsius during the holding period, "total returns reduced by approximately 11.8 percent." The same study suggests that for every full year the property was exposed to maximum temperatures over 30 degrees Celsius during its holding period, "total returns reduced by approximately 6.9 percent."
Such findings are a wake-up call for investors, who need to ask how climate-ready their investments really are.
Measuring a building's sustainability quotient: LEED
Whether you want to develop, invest in, work, or live in a building, you need a reference point to figure out how well that building will cope with climate change—and do the least to contribute to it.
One of the most recognizable green building rating systems in the U.S. right now is Leadership in Energy and Environmental Design (LEED) certification. Developed by the nonprofit U.S. Green Building Council (USGBC), LEED aims to help building owners and operators to be more environmentally responsible by way of a ratings system for buildings, homes, and neighborhoods.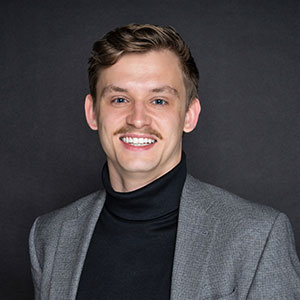 Nolan Hotel School graduate Grant Behnke '17, director of investments and ESG for Rockbridge, says LEED has done a pretty good job of taking a complex basket of efficiency and sustainability criteria and presenting it in one easy-to-understand rating. "LEED provides an entry point to the conversation for someone who may not be very familiar with the space," Behnke says. "Many people now have some appreciation of what it means to see a 'LEED-certified' plaque in the lobby of an office building, so you're introducing this concept of sustainability to these highly visible elements of the urban fabric."
LEED certification can also help asset owners by enabling them to ask architects and engineers what they can do to further improve building efficiency. "Ultimately, it's a way to help these owners and developers to start to incorporate building efficiency and sustainability not just as a side consideration, but as a pillar of decision making," Behnke explains.
However, LEED is not a perfect system: A LEED-certified building can become less efficient via poor management or deterioration of equipment and materials, in which case its certification would no longer reflect its real-world efficiency. A performance-based sustainability assessment might be more appropriate than the LEED system for certain buildings, such as older structures that have been retrofitted to improve efficiency, as Behnke has argued in his article in the Cornell Real Estate Review.
Alternatives include Energy Star, an efficiency rating system based on an annual check of a building's energy consumption, established by the U.S. Environmental Protection Agency. A building's Energy Star rating might go up or down from year to year, depending on performance. "Just because you got it last year doesn't mean you'll get it next year, and vice-versa," Behnke says.
As public awareness of efficiency, sustainability metrics, and climate impacts develops, so too must the standards and measures we use to communicate information about our built environment.
Retrofitting for the future
Sustainable or "green" retrofitting refers to the many ways in which homes and workplaces can be modified to improve their energy efficiency and ability to cope with climate phenomena. Retrofits can range from fitting heat pumps and solar panels to improving drainage, insulation, and ventilation.
For residential buyers, such improvements are becoming increasingly attractive. Half the realtors surveyed by the National Association of Realtors this year reported a huge increase in sales of homes with "green" features—up from 32 percent of realtors surveyed last year. The same holds true for commercial property, with the Royal Institution of Chartered Surveyors consistently reporting that demand for more sustainable building is climbing.
A more sustainable, efficient building is a more valuable one, and reasons for this go well beyond the feel-good factor: Well-implemented retrofits of older buildings can cut energy costs by between 20-40%, potentially for the remaining lifetime of the building. A more sustainable building is simply cheaper to run.
For wealthy homeowners and well-capitalized businesses, retrofitting is, therefore, a no-brainer. But what about those with less money to spare for the up-front costs?
Opportunities for both public and private investment
At the federal level, there's now an understanding that cutting emissions nationally means that, ultimately, all homes need to be more energy efficient. This acceptance was highlighted by an April announcement from the Biden administration that the government would make available an additional $3.1 billion under the Weatherization Assistance Program, a retrofitting initiative for low-income homes.
Still, $3.1 billion is a drop in the ocean when literally millions of buildings need to be fitted for the future—and that's where it is hoped private enterprise can help.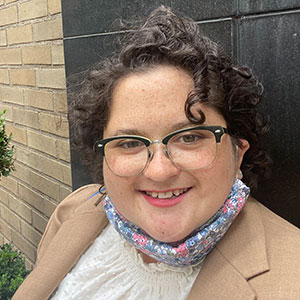 While the challenge is formidable, the affordable housing conundrum also offers opportunities, both for individuals and businesses, says Baker Program in Real Estate graduate Katherine Selch, MPS-RE '22, assistant vice president at Citi Community Capital, a Citibank initiative that offers financing for the construction and rehabilitation of affordable, multi-family housing. At Cornell, Selch was executive editor of Cornell Real Estate Review, where she focused on sustainable, affordable housing, looking at such routes as redeveloping brownfield sites, retrofits, and development strategies to prevent the displacement of communities.
"It's such an interesting time in the real estate field, because with the rise of impact investment and with ESG, there is a growing willingness, even on the traditional corporate side, to recognize the joint financial, environmental, and PR benefits to embracing these questions of sustainability," she says.
As a result, the relatively new impact investment market is now valued at $715 billion globally and looks set to attract a new generation of socially and environmentally aware stakeholders—including real estate practitioners.
Private equity, too, could provide valuable pathways towards decarbonizing communities. Cornell's home of Ithaca, NY, has marshalled $105 million in private funds to electrify and improve the energy efficiency of 6,000 buildings—a scheme that its proponents, including Luis Aguirre-Torres, until recently the town's director of sustainability, say offers a blueprint for cities all over America to bring their built environments in line with the new climate reality.
In Selch's view, such large-scale schemes might still be the preserve of early adopters, but things are changing. In a field as vast, as all-encompassing as real-estate, it inevitably takes time for course alterations to resolve. "You know, it's slow moving, but it is moving in the right direction," she says. "It's sometimes hard for people to see incremental change and incremental progress as being worthwhile—but it's only going to be incremental in a field like this, right?"
Climate change and its impact on real estate: A story in four parts
Learn more about the impact of climate change on real estate in other stories in this series: