Redressing the Balance: Equitable Approaches to Sustainable Real Estate
Part 3 of a story in four parts about what climate change means for real estate and what we can do about it.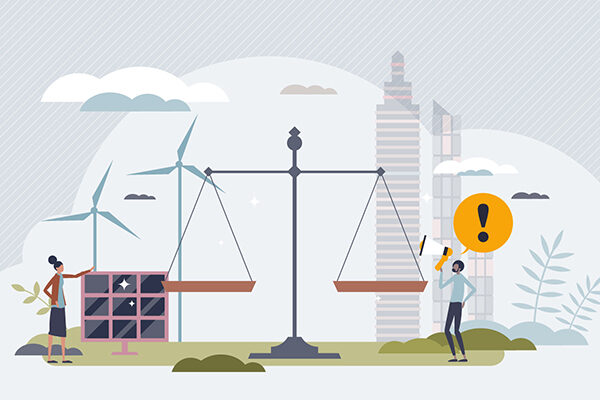 Sustainability in real estate is about more than just energy efficiency; environmental justice for communities requires decisionmakers to look at a far broader picture.
The phenomenon of wealthy property owners in Miami moving to higher ground to escape sea-level rise (discussed in Castles in the Sand, part one of this story series) threatens to displace whole communities that call that land home. To avoid this, planning authorities must consider the local characteristics of communities and their neighborhoods and implement solutions to protect and improve them, rather than fragment them.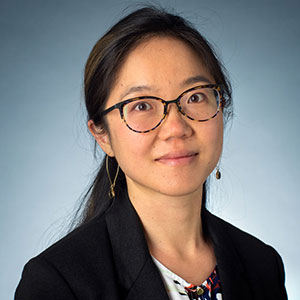 Linda Shi, assistant professor in the Department of City and Regional Planning in Cornell's College of Architecture, Art, and Planning, has highlighted how climate change not only impacts communities unequally; as cities try to adapt, those efforts often worsen existing inequalities.
"We want to make sure that the billions and trillions of dollars we spend on adaptation and the mass migration ahead will result in a society that is more beautiful, more sustainable, more equitable, and fairer than the one that we are trying to preserve and protect," Shi says.
Risk protection informed by social justice
Washington, D.C., is a city with a large number of economically disadvantaged neighborhoods, many located east of the Anacostia river. At the same time, the U.S. capital faces a substantial number of climate risks, from a heat island effect and high humidity in the summer months to extreme cold in the winter, plus flooding, sea level rise, and hurricanes. A key task for local government, then, is to attempt to guard against such threats in ways that benefit all communities, without further locking in social and economic injustice.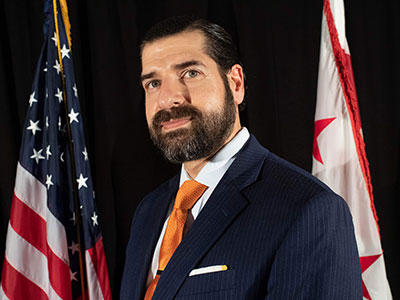 Sarosh Olpadwala '01 (Engineering), MBA '09, is director of real estate in the Office of the Deputy Mayor for Planning and Economic Development for the District of Columbia, which is tasked with developing affordable housing and creating jobs and economic opportunities in the city.
"The green economy is tied into redressing the historical inequities and lack of opportunity that a lot of these communities have experienced," Olpadwala says. "Some of the projects we've worked on have catalyzed old industrial neighborhoods or former federal properties and turned them into vibrant, mixed-use neighborhoods east of the river."
The District of Columbia's mission is to carry out "revitalization without gentrification"—an attempt to regenerate urban areas while preventing the displacement of the community.
Among the factors enabling this are rules designed to promote local skills, including a stipulation that 35 percent of development contract dollars must be spent on hiring Certified Business Enterprises, which are small, local firms. Washington, D.C.'s First Source law, furthermore, requires that beneficiaries of large public subsidies must hire a specified percentage of local residents to work on a given project.
"We focus on local entities, hiring hyper-locally from the community, so the wealth stays in the community," Olpadwala says. "It's about cyclicality of wealth, providing people with good job opportunities."
Such measures are intended to maintain full compatibility with the district's aim of ensuring that all new buildings and substantial renovations in the city are carbon neutral by 2026.
That demand is creating opportunities in the form of sustainable trade jobs, such as installing rooftop solar or water biofiltration systems. Examples of such projects include the building of microgrids—energy systems that can stay up and running independent of the main electricity grid—such as the one established at St Elizabeth Campus, a multi-use, mixed-income development in the city's eighth ward. There are also moves afoot to install solar power generation and improve efficiency at dozens of the city's schools.
Devising effective, sustainable, and just flood controls
Another aspect of heading off climate injustice is to ensure that the city looks at the bigger picture of climate risks. As Olpadwala notes: "If there was a 500-year flood, it would engulf the National Mall and extend almost right up to the White House." Climate change means that such floods are now more likely to occur, with some 500-year floodplains being reclassified as 100-year floodplains, and so on. "That's obviously a major issue for real estate because mortgages and insurance are connected to those maps, not to mention the risk of property damage," he says.
In response, the government has unveiled plans to upgrade seawalls in the Washington, D.C., Tidal Basin. But in many cases, constructing levees to prevent rivers from inundating one low-lying area simply causes the flooding to happen elsewhere. Olpadwala highlights the Buzzard Point area on the west shore of the Anacostia River, where property owners were in favor of building a levee to keep the river out. But city engineers recognized that such defenses could further aggravate floods in lower-income neighborhoods, such as across the river at Poplar Point. Instead, a series of defenses were constructed mixing conventional "gray" measures with "blue-green infrastructure," which incorporates natural features such as ponds, watercourses and trees as well as berms to manage and absorb water, instead of simply pushing it elsewhere.
City planners are also looking at even more radical options to defend neighborhoods from flood threats, such as the possibility of huge, underground cisterns that store floodwater. The point is to recognize that the actions you take in one area will have an impact in another area. The flooding situation is, in many ways, analogous to D.C.'s effort to promote revitalize the urban landscape without gentrifying it.
"One of the key questions we face is how do you redress these issues without displacing the people you're trying to address it for," Olpadwala says. "It's difficult, because in a larger sense these are macroeconomic issues. So, unless you entirely control the economy, it's very difficult to squeeze the  balloon on one side because it pushes out the other side."
In other words, planning on this sort of scale illustrates the necessity for systems thinking, and a holistic view of all the contexts in which you're working—from the environmental to the economic and the social.
The 360-Degree View
From planning a single building to reimagining the landscape of a city, all players in the real estate sphere must recognize that their work has impacts that reverberate well beyond their line of sight and into the lives of others. And, when discussing their work, experts now seem to acknowledge that the real estate industry and its many subdivisions have been slow to respond to the reality of climate change and the challenges it is bringing. With consumers increasingly demanding environmentally sound, climate-ready homes, both private and public-sector professionals agree that sustainable real estate is no longer a niche concern.
At the same time, finding the balance between positive and negative impacts, between regenerative planning and restorative economic justice, will continue to be a complex, high-stakes high-wire act. Or as Olpadwala puts it: "My maxim from my experience of of working in government for the past eight years has been that government is basically managing the unintended consequences of good intentions."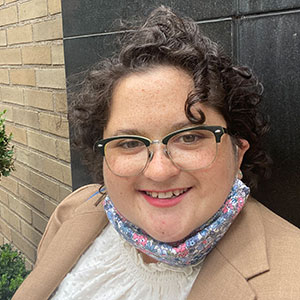 Yet Katherine Selch, MPS-RE '22, assistant vice president at Citi Community Capital, a Citibank initiative that offers financing for the construction and rehabilitation of affordable multi-family housing, believes up-and-coming generations are increasingly willing to grapple with these complexities, be they in the public or the private sphere.
"Recognizing that you can have this mission-based, or community focused, or environmentally focused academic and career specialization is something that I think will appeal to the generation after me," she says. "There are Gen Z-ers rising up who are very political, very into advocacy, and I think they will be hitting the job market at a time when decision makers will be more open to these ideas."
"It's not going to be everyone; it's probably not going to trickle down to all the communities that need it right away," add Selch. "But it'll get there."
Climate change and its impact on real estate: A story in four parts
Learn more about the impact of climate change on real estate in other stories in this series: