Mardiya Shardow '23 Views Dyson as a Transformative Experience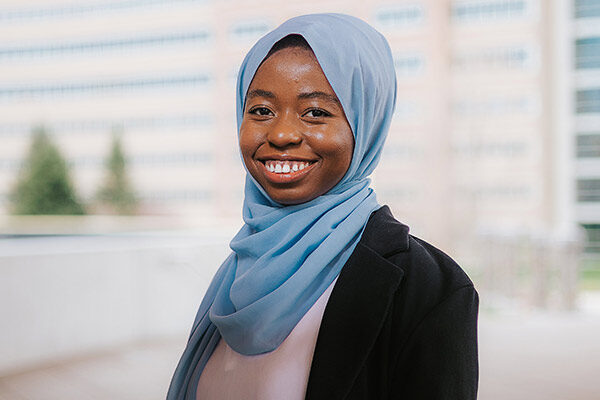 Mardiya Shardow '23 learned about the world of business by listening to podcasts during her shifts as a cook and cashier at Wayback Burgers in Dallas in high school. In May, she will return to her hometown, but this time she will be working as a business analyst at McKinsey & Company.
Her journey to a position at the global management consulting firm unfolded during what she calls a "life-changing experience" at the Charles H. Dyson School of Applied Economics and Management.
During her four years at Dyson, Shardow studied abroad in Madrid; conducted research for Women Entrepreneurs at Cornell; served as a treasurer for Wanawake Wa Wari, the only Black women's cooperative on campus; and worked as a teaching assistant in an introductory course on business management and organizations.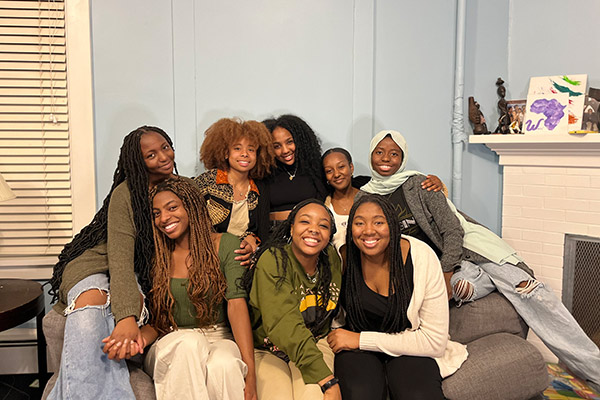 "The confidence that I was able to get from being part of Dyson, the friendships and connections I made, studying abroad — it just made me feel like I could do anything I put my mind to," she says.
A newfound appreciation for the world
Shardow, who concentrated in marketing at Dyson, broadened her education at Cornell by minoring in inequality studies and creative writing. Delving into these disciplines allowed her to learn about intersectional feminist theory and to improve her skills as a storyteller.
"Dyson made it super easy for me to double-minor with my degree," Shardow says. "There's a strong focus in economics and in business, but it really gives you the flexibility to explore other academic topics that you're interested in."
What she considers one of the best decisions she made at Dyson was choosing to study at IE University in Madrid her junior year. As one of six Cornell students at the university last spring, Shardow took courses in blockchain, pricing, and luxury marketing.
Learning to navigate around Madrid and visit nearby countries such as Morocco boosted her confidence and introduced her to new cultures. "It really enriched my life and I had a newfound appreciation for the world and different ways of being," she says.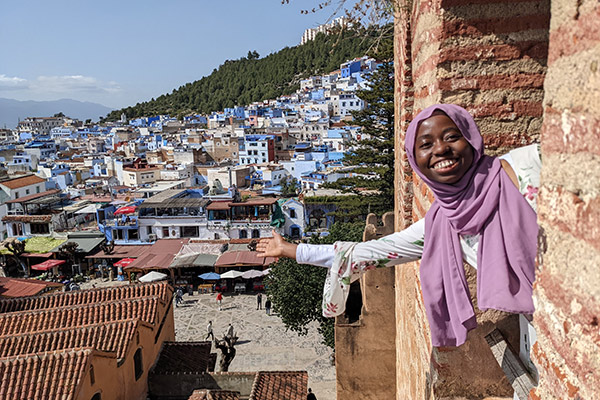 Championing Cornell libraries' serenity rooms
At Cornell, Shardow took a leadership role in several campus projects beyond Dyson. One issue she focused on was the lack of prayer spaces for practicing Muslims, like herself, on campus.
Shardow, whose parents are from Ghana, joined a committee of student religious leaders and last spring, the group submitted a request for Cornell to create "serenity rooms" dedicated for prayer or meditation. Two rooms have already opened — in Mann Library and Anabel Taylor Hall — and a third will become accessible in Olin Library this semester.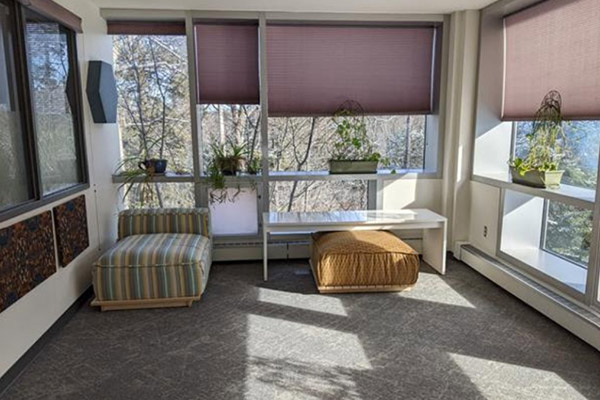 A new role with room—and support—to grow
Shardow credits Dyson's Career Management Center with helping her land her internship at McKinsey last summer by offering an online platform that allows students to practice for a consulting case study interview and by matching her with a student to practice interviews. She received her full-time offer from McKinsey at the end of last summer.
"I'm going back to McKinsey because I can't think of any other company that will offer the amount of professional development and support they did and will hopefully continue to do," she says.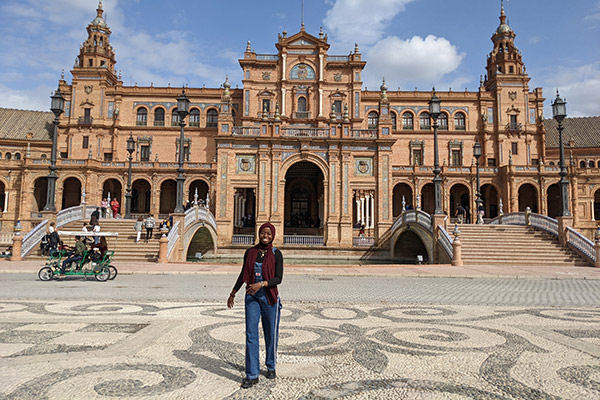 Celebrating Black Students
The Cornell SC Johnson College of Business is celebrating Black History Month by sharing stories of stellar Black students who are about to graduate and make an impact on the world. Watch for more stories in this series as they are posted throughout February.