Kafilatu Tiamiyu Helps Build Community of African Students at Johnson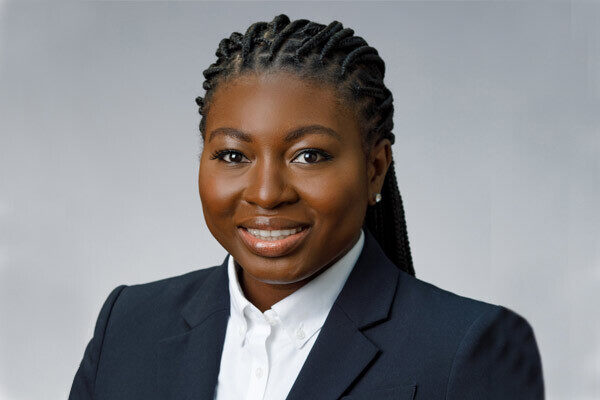 Kafilatu Tiamiyu, MBA '23, grew up in Nigeria and moved to the United States at the age of 9. Nearly two decades later, when she was applying to MBA programs, she began looking for a school where she could find a community of students who also had African roots.
Although the number of African students in the Two-Year MBA program at the Samuel Curtis Johnson Graduate School of Business was small, Tiamiyu was hopeful she could help the community grow. And she did.
Last year, as president of the Johnson Africa Business Society (JABS), she worked with the admissions office to engage prospective students from Africa in group chats after they had been admitted to Johnson. She also increased the number of programs JABS sponsors each year and boosted the group's presence on Instagram to showcase those events.
"We used that to highlight that there are students who are African here," she says. "I know from my experience people tend to go where they feel like there's a community for them."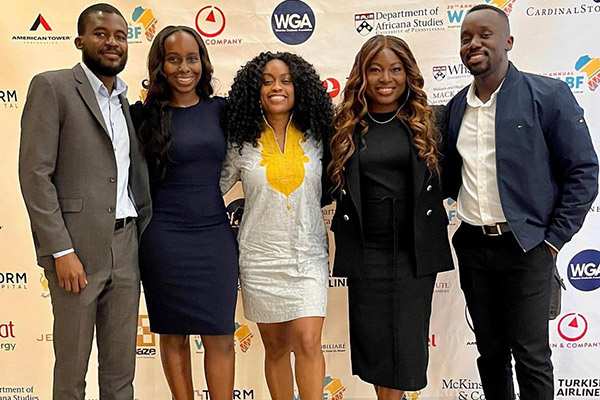 This year, the number of African international students in the first-year class at Johnson jumped to 10 from 3 in 2021-22, an increase Tiamiyu credits in part to the work of JABS. "Part of it is feeling the community before they come here," she says. "Even though they all came from different countries in Africa, because of this group chat, when they arrived in Ithaca, they could at least see the faces and say, 'Oh, I know you from the group chat.'"
Trek to Tanzania: Investigating the business of safaris
Tiamiyu's work promoting connections between Johnson and Africa didn't end when she wrapped up her term as president of JABS in December. This semester, she has been organizing a trip for students to visit Tanzania during spring break — and earn credit for it. So far, 45 Johnson students have signed up.
She not only found a professor to lead the trip — Muna Ndulo, the William Nelson Cromwell Professor of International and Comparative Law at Cornell Law School — but she has also developed the curriculum for what has turned into a one-credit course. The focus of the course will be the business of big game hunting in Tanzania, a premier destination for African safaris.
"I think as business students, it's important to learn about the who, what, and why's of safaris from the management level," she says.
Tiamiyu credits Nicole Pellegrino, executive director of student services at Johnson, for welcoming her idea to turn it into a credit-bearing course and for helping to facilitate a conversation with Ndulo. "The trip wouldn't be possible without Nicole and her staff at student services," says Tiamiyu.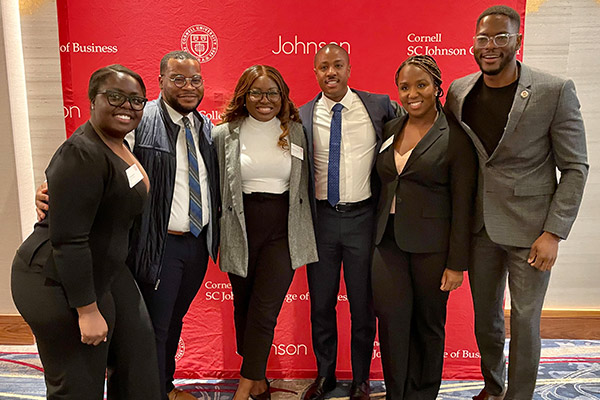 Investment banking immersion and Goldman Sachs internship
Another highlight of Timiyu's Johnson experience was her internship as an investment banking summer associate at Goldman Sachs. After choosing investment banking as her immersion at Johnson, Tiamiyu says it became her quest to land an internship in the field.
"Being at Goldman over the summer, I gained a unique insight into the financial services industry and the role of effective managers," she says.
Tiamiyu, who plans to work in financial services after graduation, is grateful Johnson helped her discover what type of business leader she can become. "I think Johnson has done a really good job of using its courses to help me cultivate my leadership identity in ways that will allow me to have lasting impact," she says.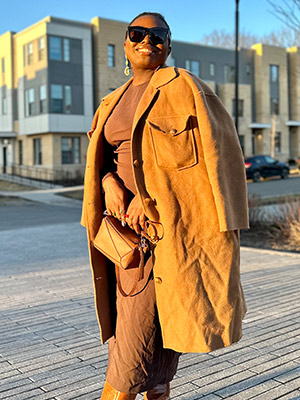 Celebrating Black Students
The Cornell SC Johnson College of Business is celebrating Black History Month by sharing stories of stellar Black students who are about to graduate and make an impact on the world. Watch for more stories in this series as they are posted throughout February.