Melanie Abreu '23 Discovers a New World through Dyson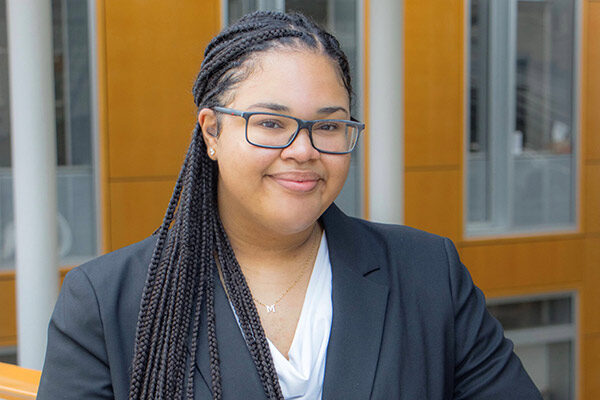 Melanie Abreu '23 grew up in a family that didn't talk about business and finance at the dinner table. When she left her home in the Bronx for Cornell, she didn't know what a stock was.
What she did know is that she liked math and communications, so she enrolled in the Charles H. Dyson School for Applied Economics and Management, concentrating in finance and entrepreneurship and minoring in leadership.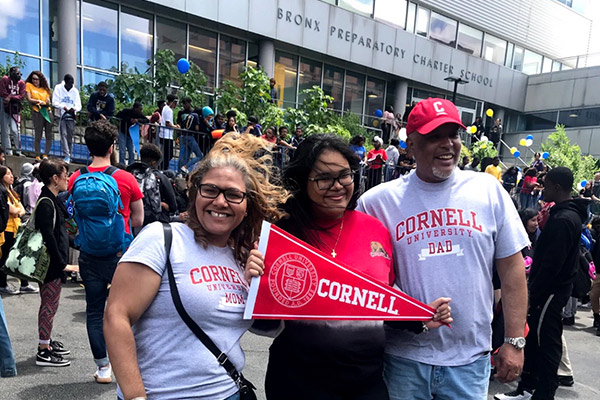 This July, Abreu will start her career as a private banking analyst at JPMorgan Chase & Co. in New York City, helping advise clients with at least $5 million in assets on how to invest their money.
Abreu remembers the sense of accomplishment she felt when she received the job offer from JPMorgan last summer, at the end of her second internship at the bank. "I felt like my years of being in Dyson and all the time I put into being in financial clubs and just having things on my résumé to speak on—I felt like it was all worth it."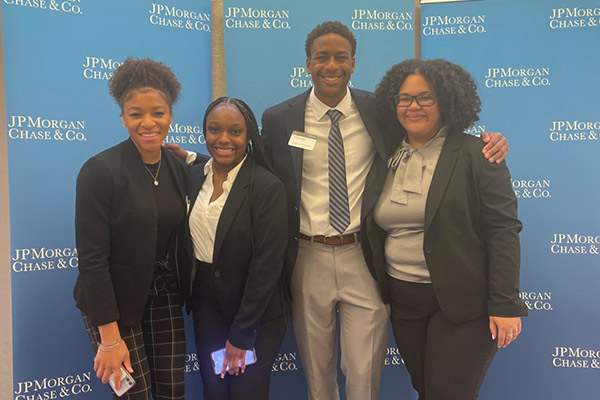 Feeling at home
At Cornell, Abreu developed leadership and communications skills both inside and outside the classroom. One experience that helped her impact underrepresented students at Dyson was serving as a program assistant in the school's Office of Diversity and Inclusion. "This position allowed me to be a mentor to many Dyson students in terms of academics, internship guidance, and more," she says.
For the past three years, Abreu also built community among first-year students as a resident assistant in Mary Donlon Hall. And in her junior year, she served as copresident of Black Students United, organizing seven major events each semester and advising 30 Black campus groups that come under the BSU umbrella.
"Just being part of the organization, I felt like I was at home," Abreu says. "I felt like I had a family, not just in Dyson, but outside of Dyson."
One of the organizations she credits with teaching her the fundamentals of finance is BlackGen Capital, the first minority-owned student investment fund at Cornell. After taking a ten-week educational series through the organization, Abreu joined a new team every semester to pitch stocks to corporate sponsors working with the organization.
Through her involvement in BlackGen Capital, Abreu learned about the Advancing Black Pathways Fellowship at JPMorgan, one of the fund's sponsors. After completing the highly competitive six-week fellowship, Abreu was hired for a second internship at JPMorgan last summer.
Finding the correlation between business and sustainability
What Abreu enjoyed most about Dyson was the broad-based education it offers. Through Dyson's Grand Challenges Program, a three-year sequence of courses, she took a class on the development of racial equity and did a capstone project with the Dorothy Cotton Institute, an educational nonprofit in Ithaca, on improving its marketing and fundraising.
"Dyson is not just about business," she says. "We still get economics, we still get management skills, yet we're able to find the correlation between business and sustainability. That's why I really like Dyson."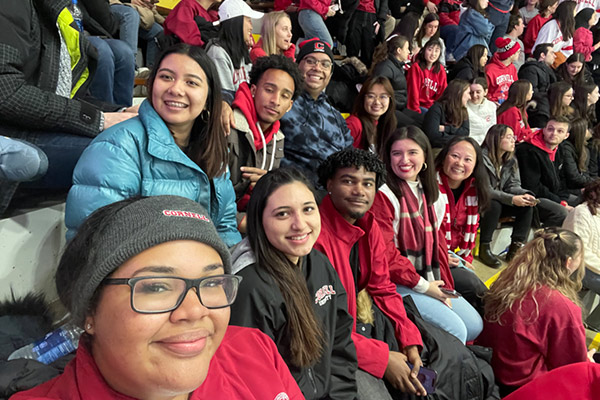 Celebrating Black Students
The Cornell SC Johnson College of Business is celebrating Black History Month by sharing stories of stellar Black students who are about to graduate and make an impact on the world. Watch for more stories in this series as they are posted throughout February.