How to conduct a job search and position yourself for career success during COVID-19
These tips from career advisors and alumni will help you to optimize your job search in 2020 and beyond.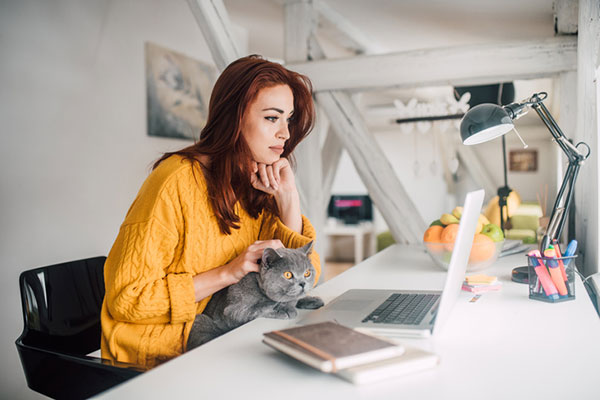 Graduating and launching a job search in the middle of a pandemic is tough, there's no denying it. So is losing a job mid-career. But that is the reality many people are facing now due to the economic impacts of social distancing and lockdowns. Entire industries and myriad businesses have been hit hard, and unemployment reached 14.7 percent in April, according to the U.S. Bureau of Labor Statistics.
But there are still bright spots. The jobless rate rose to 13.3% in May, reflecting the limited re-opening of some businesses. And not every industry has suffered due to the pandemic; in fact, some—think Zoom, Amazon, cybersecurity firms, and internet service providers—are flourishing and hiring. Other companies are taking the long view, recognizing that current stresses, while challenging, are temporary. So big consulting and finance companies are honoring full-time job offers made to Cornell SC Johnson College of Business graduates before February, although many are pushing start dates out from August to as late as January, says Cynthia Saunders-Cheatham, assistant dean of the Career Management Center at the SC Johnson College. Many companies are also honoring internships, but shortening the length from 10 to 12 weeks to micro-internships as short as two weeks. And recognizing that students have already gone through a rigorous hiring process, says Saunders-Cheatham, some companies plan to go ahead and extend full time offers to their interns.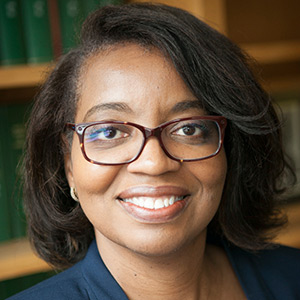 At the same time, many business leaders recognize this as a time of profound change and unprecedented opportunity as entire industries seek to transform the way they operate and reinvent their core tenets. And for that, they need bright, talented, energetic, and highly skilled managers who can bring in fresh perspectives and ideas.
Below, Career Management Center professionals and several alumni offer tips that will help you to optimize your job search and your career in 2020 and beyond.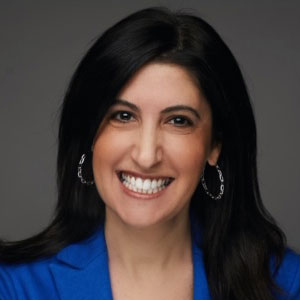 Build your network. "Now is a time to connect with your classmates, former colleagues, mentors, and friends," says Jennifer Burns, director of executive MBA and alumni career development in the Career Management Center. "Reach out to people, see how they're doing, and get that virtual coffee. Take time to ask people about their career journeys and connect in ways you might not have done before. Connections are more important than ever; that's the way to find your next opportunity."
"My best resources have been my network of contacts: alumni, LinkedIn," says Mike Hirschler '99 (SHA), principal and founder of Salmon Bay Consulting Group, speaking in a June 3 School of Hotel Administration webinar, Opportunity in Crisis: How to Pivot a Hospitality Career During a Pandemic. "Start talking to people. It's all about paying it forward in life; you'll pay it back sometime in the future. The vast majority of people find their next position through their network."
Connect with your fellow Cornellians. "Take advantage of the Cornell network," recommends Burns. "Alumni are always a great source to tap into; people are genuinely so proud of the experience they had here and want to share that with students. Really leverage that Big Red network: Register to participate in platforms like CUeLINKS (Cornell's university-wide knowledge sharing platform that connects students with alumni) and attend virtual alumni events." Reaching out to alumni for coffee chats is a great way to let people know who you are and also enables you to get the lay of the land about a company's and industry's culture, adds Saunders-Cheatham.
"Networking is something Cornellians do really well," says Lynda Wirth '82 (SHA), founder and president of Schrier Wirth Executive Search, speaking in SHA's Opportunity in Crisis webinar. "I would have no business if it wasn't for 30 years of networking."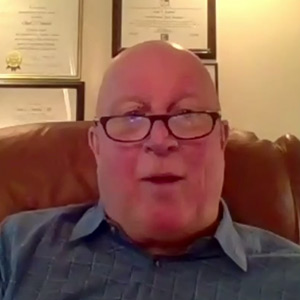 Hone your brand. "Take this time to look at building your own personal brand, beyond a resume," advises Chad Crandell '83 (SHA), CEO and managing director of CHMWarnick, a leading provider of hotel asset management and owner advisory services. "For example, if you're passionate about an issue, write an article about it and find a way to get it published. If you're interested in an organization, get involved and become an active leader, not just a member. All those attributes and qualities in the end mean a lot more when you have an opportunity to have an interview and can bring out those stories," Crandall says, speaking in SHA's Opportunity in Crisis webinar.
"It's a 'pay it forward,'" Crandell added. "You get involved because that's who you are as a person and good things happen because of those activities. You never know where it's going to take you."
 Become a LinkedIn pro. "Work on your resume and make sure that your LinkedIn profile truly represents your brand and positions you for your next move," says Burns. This goes for recent graduates and older alumni who are between jobs, too. "So much of recruiters' career searches are now done through LinkedIn," says Saunders-Cheatham. "We have a lot of alumni career resources online about how to optimize your LinkedIn profile, how you find people, how best to reach out to people, what to say in your emails, and how you can find people's addresses if they're not correct in the alumni database. There are a lot of tricks out there that we can share."
Do your research. "While a lot of companies are undergoing hiring freezes and losses, others are growing," says Burns. "So do your research. This is where your network can come in to find out who's hiring and where opportunities may lie." You might be surprised to learn that using words like "hiring" in a LinkedIn search will pull up people who are hiring, says Saunders-Cheatham. "A lot of people put 'I'm hiring' somewhere in their profile," she says. "Use that as a way to find Cornell alumni who are hiring and if you find something relevant to you, reach out and schedule a 20-minute informational conversation."
Pitch yourself to work on specific projects for companies. "Companies tell us that instead of career management staff reaching out, students need to reach out to companies directly," says Saunders-Cheatham. "Make it a point to get to know a company well enough to talk about how you can contribute to what the company needs. Be able to pitch yourself and the skills you bring to the table."
If you had an internship lined up and the offer was withdrawn because offices are closed due to COVID-19, go back and "ask them to reconsider doing it remotely," advised Crandell, noting that although his firm struggled with the decision, they decided to go ahead and offer their Cornell internship remotely. "We're going to make it work," he says.
Understand that working from home is being widely adopted. "Many companies forced into this COVID-19 work-from-home experiment have found out it works well and offers a lot of advantages," says Saunders- Cheatham. "They can save a lot of money in rent and utilities and might not need such big office spaces. Several—like Twitter, Square, Shopify, Nationwide, and more—have made work-from-home permanent, and other companies are going to be much more flexible about offering this. It's important for students to understand that much of what's happening now will become the new normal."
Be flexible and open to different types of opportunities. For those targeting hospitality, especially, the job market right now is very tough, says Saunders-Cheatham. "A lot of offers are being pulled; it's very difficult for them to justify bringing on interns and full-time hires given that many big hotel chains have furloughed the majority of headquarters and other workers," she says. "So it's a good idea to think more broadly about functions and industries you can work in."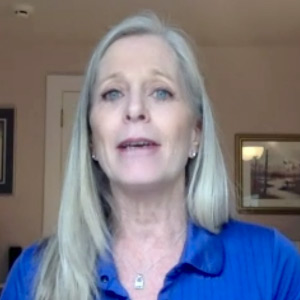 That's just what Wirth is telling job seekers. Through her firm, former hotel general managers have found new jobs running major office buildings in major cities. "It's not so different," says Wirth. "You're working with tenants instead of with transient customers or groups." Recognizing the relevance of key skill sets, her firm placed a hotel GM as GM of a luxury condo building in south Florida and referred a hotel controller to an industrial real estate holder. Likewise, "an engineer of a hotel can be an engineer for a major office building," she says, speaking in SHA's Opportunity in Crisis webinar.
"More than at any time before, the words flexibility and adaptability come to mind," says Hirschler. For example, he points to liaison opportunities between hospitality and healthcare, citing a new partnership between Four Seasons and Johns Hopkins. Exciting possibilities are cropping up for those who are adaptable, innovative, and willing to explore new entrepreneurial opportunities.
Embrace resilience. Companies will definitely be looking for resiliency in job candidates, so graduates who can prove they were able to rise to the occasion, overcome adversity and achieve resilience during the pandemic will have an edge, says Saunders-Cheatham. Think creatively about getting experience and finding opportunities—even if it's a two-week opportunity. Engage in skill development by taking advantage of the free LinkedIn learning that Cornell University offers to build up skills in Python or SQL or data analytics.
"Later on, you'll need a story to tell about what you did with this time, even if it's volunteer work," says Wirth. Everyone will recognize that this is a unique time when they look at your resume, and it will be important to show you were productive, she says.
"Lynda is spot on," says Mike Hirschler '99 (SHA), principal and founder of Salmon Bay Consulting Group, speaking in SHA's Opportunity in Crisis webinar. "Any experience is great experience. Be doing something; no job is beneath anybody right now.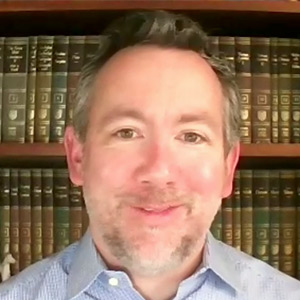 "The other thing is, no matter how long this lasts," Hirschler adds, "it will be a very small period of time in a 40-year career trajectory. Think about what you will bring as a leader in terms of empathy, compassion, adaptability, and flexibility. I am convinced we are looking at what is potentially the greatest generation of leaders coming out of this, because the experiences are going to be so vast and require so much tapping into skill sets that are learned as well as emotional intelligence. For the long term, I'm excited about our young leaders."