Celebrating Black Entrepreneurs and Innovation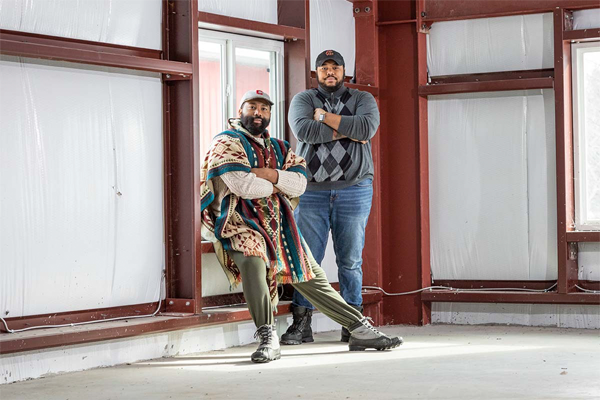 The Cornell SC Johnson College of Business is celebrating Black History Month by sharing the stories of Black entrepreneurs from across the college's student and alumni communities. These stories are united by narratives of innovation and leadership. They are also stories that collectively acknowledge the challenges and barriers that often impact the Black community and people of color—both in business and beyond.
As we celebrate and reflect this February, we ask our readers to take a moment to learn more about our featured entrepreneurs and how they're aiming to shape the future of business for the greatest good:
» Cheick Camara '22, cofounder of BlackGen Capital
A Dyson undergraduate, Camara is the cofounder of Cornell's first investment fund—BlackGen Capital—that is exclusively owned and led by students of color at the university. Established in 2019 with cofounder Ermias Tadesse '22, the investment fund was developed to address the lack of representation within Cornell's financial clubs.
Read Camara's story at ow.ly/vuQt50HLKr1
» Jessica Ogonor, MBA '17, founder of The Suite and Echiuma
A Johnson alumna, Ogonor is a serial entrepreneur with extensive experience in launching and relaunching ventures throughout the startup lifecycle. As she continues to imagine and develop her future in entrepreneurship, she is taking the lessons she learned to MetroSpeedy, a leading technology-based local delivery company in New York City.
Read Ogonor's story at ow.ly/TqlK50HLKvS
» Cameron Wesley Scott, MMH '21 and Jeremiah Swain, MMH '20, cofounders of 8th Wonder Cannabis Company
These two Hotelies have launched a startup—8th Wonder Cannabis Company—that is set on becoming a leading brand in New York State's emerging cannabis industry. As they forge new connections between cannabis and the business of hospitality, they're challenging racial barriers along the way.
Read more about 8th Wonder Cannabis Company at ow.ly/HGcF50HLL55 and in the Cornell Chronicle at ow.ly/AGVN50HLKLl
» Lawrence Watkins MBA '10, The Black Business School
A Johnson alumnus and publisher of Black Business Daily, Watkins is determined to elevate the economic power of the Black community. He is the vice-chairman of The Black Business School, a new leadership role at the online financial education company since transitioning from entrepreneurship to investing.
Read Watkins' story at ow.ly/TOpi50HLKHe