Foundation Gift from Henry Renard '54, MBA '55, Expands Alumni Career Coaching
Thanks to a foundation gift from Henry Renard '54, MBA '55, the Cornell SC Johnson College of Business now offers career coaching to all college graduates.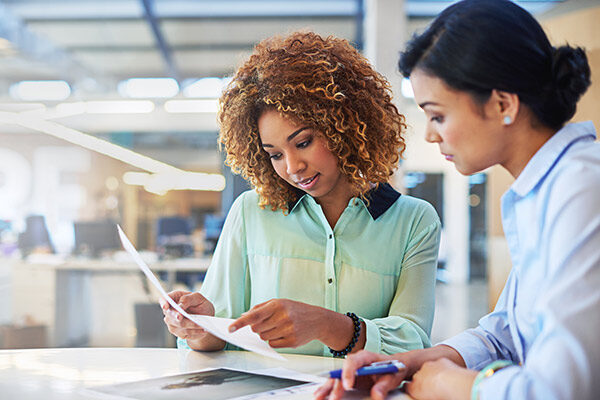 Alumni from across the Cornell SC Johnson College of Business will now have access to one-on-one career coaching and new resources thanks to a gift arranged by Henry Renard '54, MBA '55, a longtime supporter of alumni engagement at the college.
While career coaching has formally been offered to MBA graduates of the Samuel Curtis Johnson Graduate School of Business for nearly 20 years, it will now be available to alumni from the Cornell Peter and Stephanie Nolan School of Hotel Administration and the Charles H. Dyson School of Applied Economics and Management.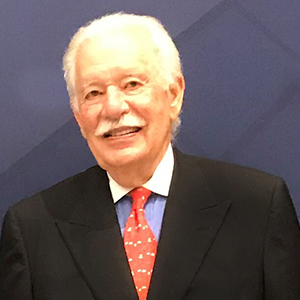 "If the college reaches out to you and it's helpful to you in either getting a job, helping you find a new job, or putting you in contact with other alumni, then you feel a certain pride," said Renard, an executive vice president with CI Inverness Private Wealth in New York.
His gift to enhance career services for alumni was supported with additional funding provided by Andrew Karolyi, the Charles Field Knight Dean of the SC Johnson College. Karolyi said he was inspired to match Renard's gift because of the increasing demand for career support from alumni, particularly recent graduates.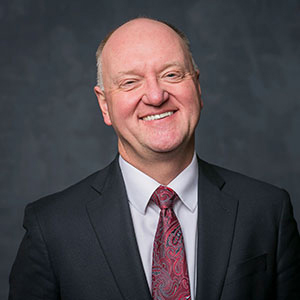 A recent survey of alumni who graduated within the past ten years showed that their number one request from the college was career support, followed by more opportunities for lifelong learning.
"It is critical to connect with alumni, now more than ever," Karolyi said. "The challenges of the pandemic period taught us many things but especially about the power of connection."
Alumni of all schools within the SC Johnson Alumni College can access one-on-one, strategic career coaching via this Alumni Career Resources web page.
Strengthening career counseling
Last summer, the college's Career Management Center surveyed 15 of the top business schools to learn what types of career services they were offering to alumni. The survey showed that those peer institutions were all providing one-on-one coaching, primarily to MBA graduates.
The SC Johnson College, however, wanted to expand the coaching sessions with career consultants to all alumni of its three schools. At the same time, the college also decided to increase the number of coaching sessions offered to each of its 47,000 alumni from two to five each year.
"This gift allows us to scale up, and with the matching funds from Dean Karolyi, provide us with the support we need to actively promote and offer this service to all alumni of the college," said Sara Andress, assistant dean of Alumni Affairs and Development at the college.
Career consultants who have specialized industry backgrounds, such as in hospitality and technology, will advise alumni targeting those fields. Others will offer their expertise on issues faced by alumni with significant professional experience, such as workforce reentry, career progression, and salary negotiations.
The college now has 21 career advisors who work with students and alumni. Recent alumni will be able to continue working with college staff, who, in many cases, helped them land their first jobs.
"You want to have advisors who have their finger on the pulse of what's going on in recruiting from a student perspective and with alumni recruiting," said Cynthia Saunders-Cheatham, assistant dean of career management at the college. "The fact that they have a hand in both is really beneficial for our alumni."
Virtual lifelong learning
Another initiative that will meet the demand from alumni for lifelong learning is the semester-long program on the Business of Sustainability, which will be offered this spring in partnership with eCornell. The course will include curriculum-based content featuring some of the world's most innovative researchers and offer opportunities for conversations about the challenges and opportunities in today's market for building sustainable, shared prosperity.
"These learning opportunities through alumni virtual programs are always well-received and well-subscribed, and we plan to grow them going forward," Karolyi said.
Learn more at the SC Johnson College Alumni Lifelong Learning web page.
Paying it forward
Renard said he was inspired to focus the foundation gift on career services for alumni of the college because of his long-term commitment to supporting Johnson alumni.
"Career counseling is really part of a bigger effort to engage and help alumni," he said.
The donation was made by the Ada Howe Kent Foundation, a longtime benefactor of Cornell. Renard and his wife, Sabine Schwarz Renard, who live in Sherman, CT, and New York City, serve as officers and board members of the private foundation.
Since his graduation nearly seven decades ago, Renard has had a broad involvement at the university, including supporting undergraduate scholarships and regional alumni clubs. Because of his commitment to Johnson and to alumni engagement, he was honored with the 2012 Samuel C. Johnson Distinguished Service Award.
"Henry Renard has always shown a passion for unleashing the power of the alumni network at Johnson, and now the SC Johnson College, for which we are so grateful," Karolyi said.
Renard was a member of the Cornell University Council for three terms, from 1978 to 1991. He also served on Johnson Advisory Council from 2005 to 2008 and is now a member emeritus.