Kielyn Jarvis Creates Mentorship Program for Dyson Students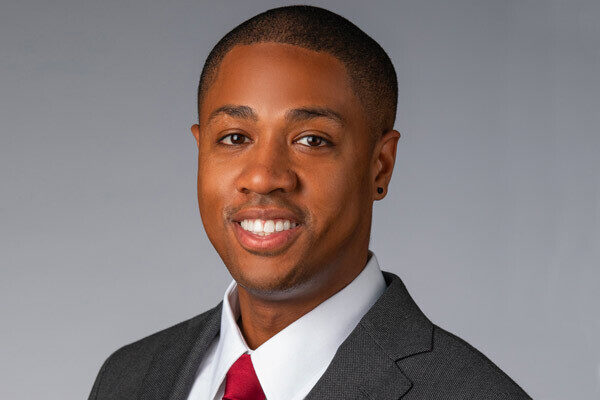 When Kielyn Jarvis earns his MBA at the Samuel Curtis Johnson Graduate School of Business this May, he will leave behind a legacy that will support first-generation, low-income, and underrepresented students in the Charles H. Dyson School of Applied Economics and Management for years to come.
As a Roy H. Park Leadership Fellow, Jarvis developed a mentorship program that will match MBA students with undergraduates who are Dyson Diversity Scholars. The program will provide an informal, safe space to talk about their experiences while at Cornell. When their mentors graduate, the Dyson students will be paired with Johnson alumni who can provide connections in various industries.
"My Park project is very much connected to my personal experience," Jarvis says. "One of the challenges of coming from a first-generation or low-income background is that you may not know anything about consulting or investment banking because you don't have those people in your everyday life. It becomes very difficult to build connections and make informed decisions about what's best for you."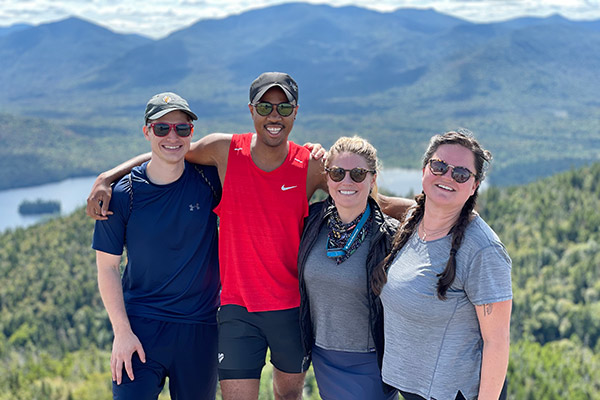 Reinvigorating Fiery Chats and building community
The mentorship program, scheduled to launch this spring, is one of several initiatives Jarvis developed to support diversity at Johnson. As chair of the Johnson Diversity Council, for example, he worked with Johnson's Office of Diversity and Inclusion and its director, Derron Borders, to reinstitute "Fiery Chats," a monthly series of talks hosted by affinity groups that explore a topic of their choice.
Another project he encouraged was pairing various affinity groups that often don't work together. A common problem among the affinity groups, Jarvis says, is that they tend to offer programming that focuses on their own members but not the larger Johnson community.
"We were all very interested in that cross-pollination, coming off the pandemic, as much as possible because we all equally recognized and appreciated the real value of a business school is in building that community," says Jarvis, who also served as vice president of social for Johnson's Out for Business (O4B), the business club for lesbian, gay, bisexual, transgender, and queer (LGBTQ+) Cornell Johnson students, their partners, and active allies.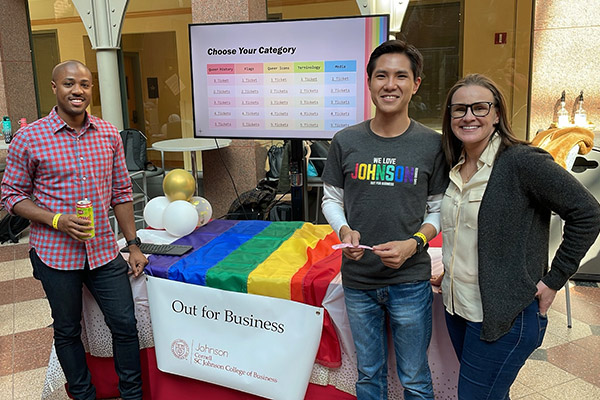 Interning at Microsoft internship and a focus on international business
This semester, Jarvis broadened his academic experience by becoming an exchange student at the SDA Bocconi School of Management in Milan. During the first three months of the semester, he has taken courses on supply chain, technology, and innovation management, while learning about business from a global perspective.
"It's very different to be educated at an institution where the perspectives coming in are not from international students trying to recalibrate their experience for American cases or American contexts," he says, "but rather international students thinking about international business — that's what drives conversation."
After interning at Microsoft last summer in Redmond, Washington, Jarvis will return to the company in June as a partner development manager in Chicago. He credits Johnson with preparing him for this step in his career by pushing him to grow in new directions while offering support along the way.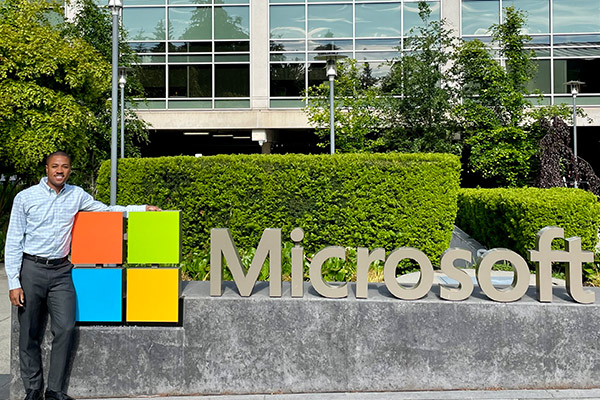 "Johnson was transformative in all the ways that I expected … and a few more," he says. "It was everything that I expected from a traditional business school, but it was elevated by the fantastic people, the wonderful faculty members, and the Park Program."
Celebrating Black Students
The Cornell SC Johnson College of Business is celebrating Black History Month by sharing stories of stellar Black students who are about to graduate and make an impact on the world. Watch for more stories in this series as they are posted throughout February.